---
---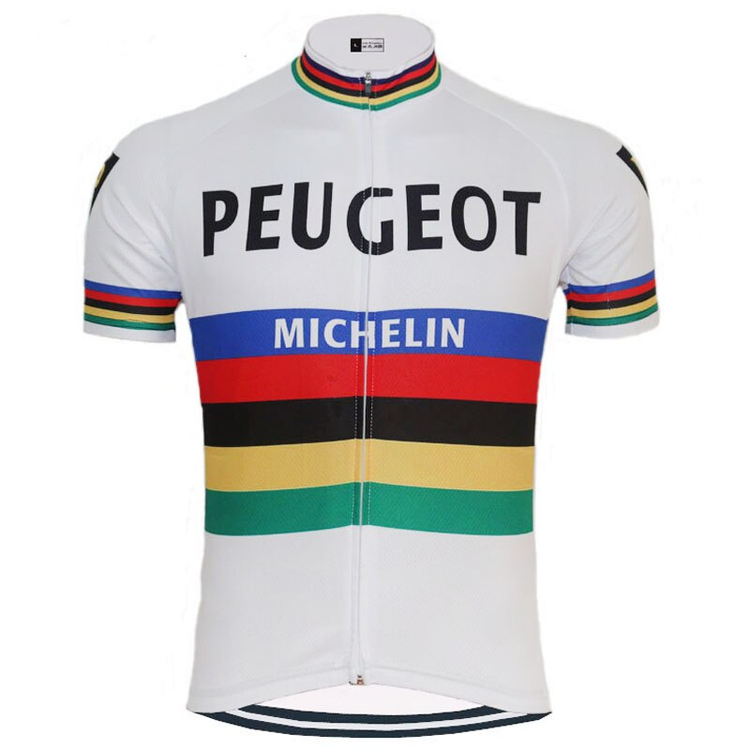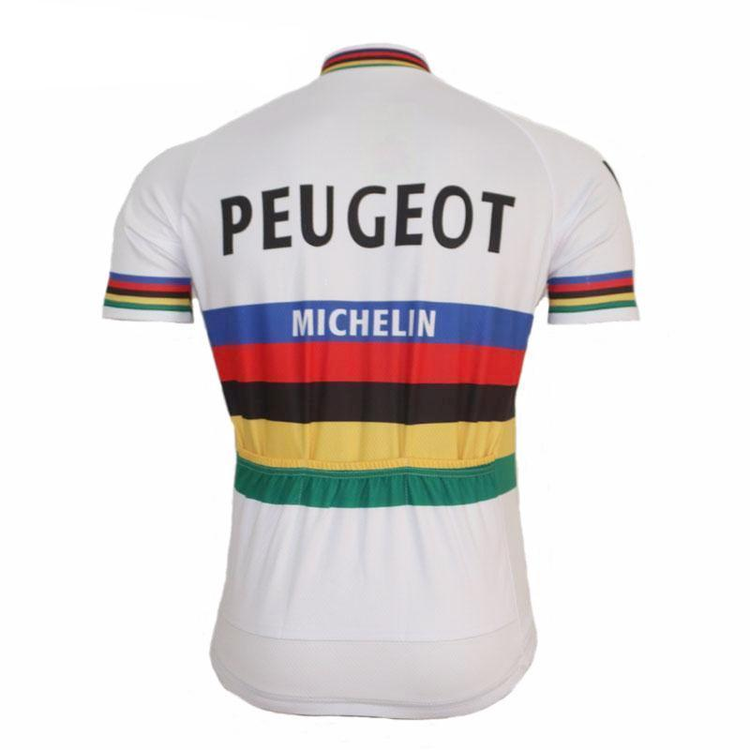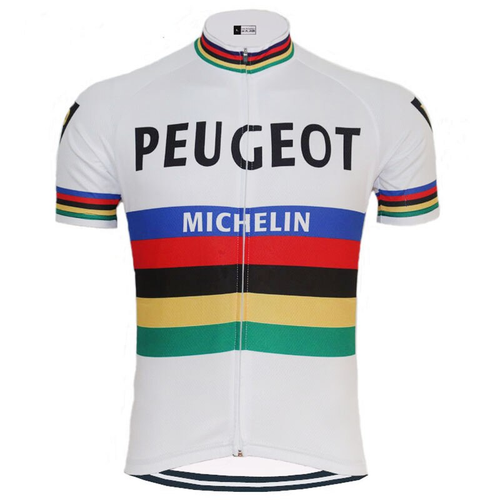 Retro cycling jersey Peugeot - Rainbow
Order now a retro cycling jersey from Peugeot. A cycling shirt for an excellent price! Order now this cycling shirt for an unbeatable price. This comfortable cycling shirt is a replica of the shirt of the Peugeot-Shell-Michelin team from 1982-1985.

In 1810, Jean-Pierre Peugeot and his sons started the Peugeot factory. From 1882, bicycles were also made under the name Cycles Peugeot. They were early sponsors of cycling. For example, in 1896, Peugeot supported Paul Bourillon who became world sprint champion in Copenhagen on a Peugeot bicycle. In 1901, the manufacturer sponsored its first cycling team. Also in 1905, Peugeot sponsored the first Tour de France winner - Louis Trousselier. Peugeot was active in cycling until 1986 and is considered one of the most successful sponsors of professional cycling. Many great cyclists rode in Peugeot cycling jerseys.

Famous cyclists from this Peugeot cycling team are for example the Dutchman Hennie Kuiper, José De Cauwer from Belgium, the British Robert Millar and Tom Simpson, the Irishman Stephen Roche, the Australian Phil Anderson and the French cyclists Jacques Bossis, Yves Hézard, Pascal Simon, Michel Laurent and Gilbert Duclos-Lassalle. And of course the great French cyclist Bernard Thévenet - winner of the Tour de France in 1977.
Tom Simpson in Lasarte when he became world champion in 1965
Please note! See size chart for measurements. When in doubt between two sizes, it is best to choose the larger size.