---
---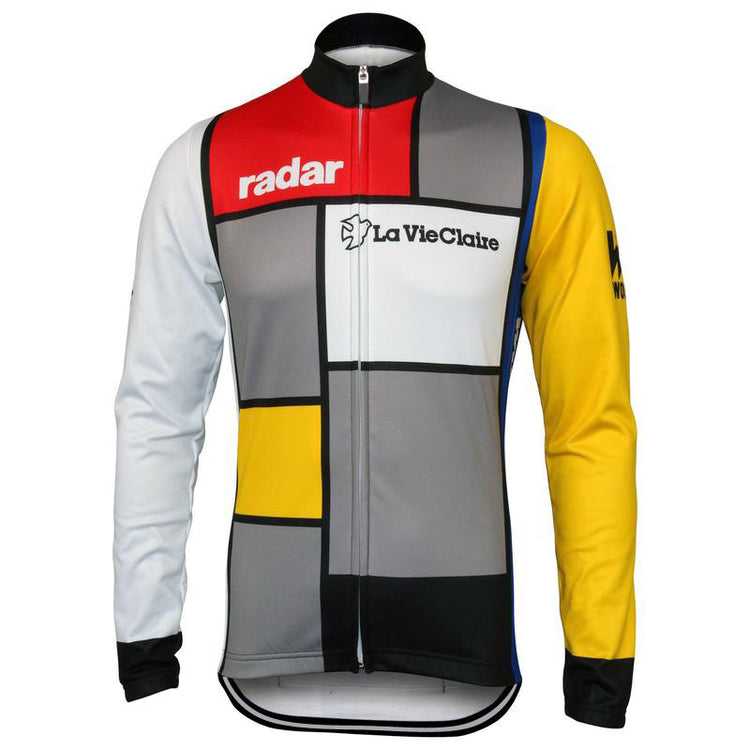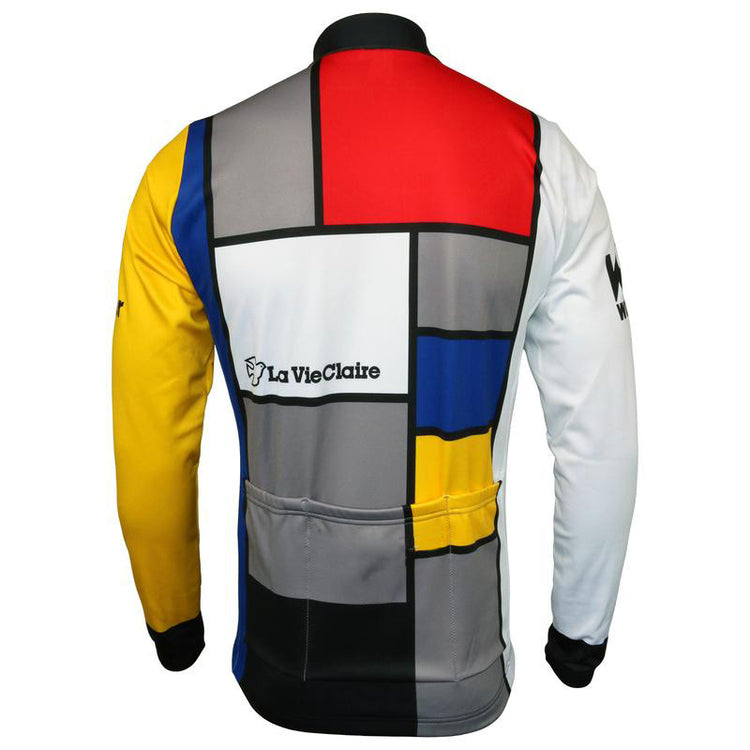 Warm Retro Cycling Jacket (fleece) La Vie Claire - Multicoloured
Order now this beautiful replica cycling jacket from La Vie Claire for a good price. This comfortable and warm cycling jacket with fleece is a replica of the shirt of the French professional cycling team La Vie Claire from the years 1985-1986.
La Vie Claire is a former French cycling team that was active in the peloton from 1984 to 1991. La Vie Claire employed a number of well-known riders, including Bernard Hinault and Greg Lemond. Bernard Hinault and Greg Lemond won the Tour de France in 1985 and 1986 respectively, both employed by La Vie Claire. This gave La Vie Claire a place in the list of the best known and most famous cycling teams of the cycling past.
Bernard Hinault in the cycling jersey of La Vie Claire
Attention: It's a bit smaller. When in doubt between two sizes, choose the largest size. See size chart for dimensions.
Also available as a cycling outfit and combinationset with shorts and long trousers!