---
---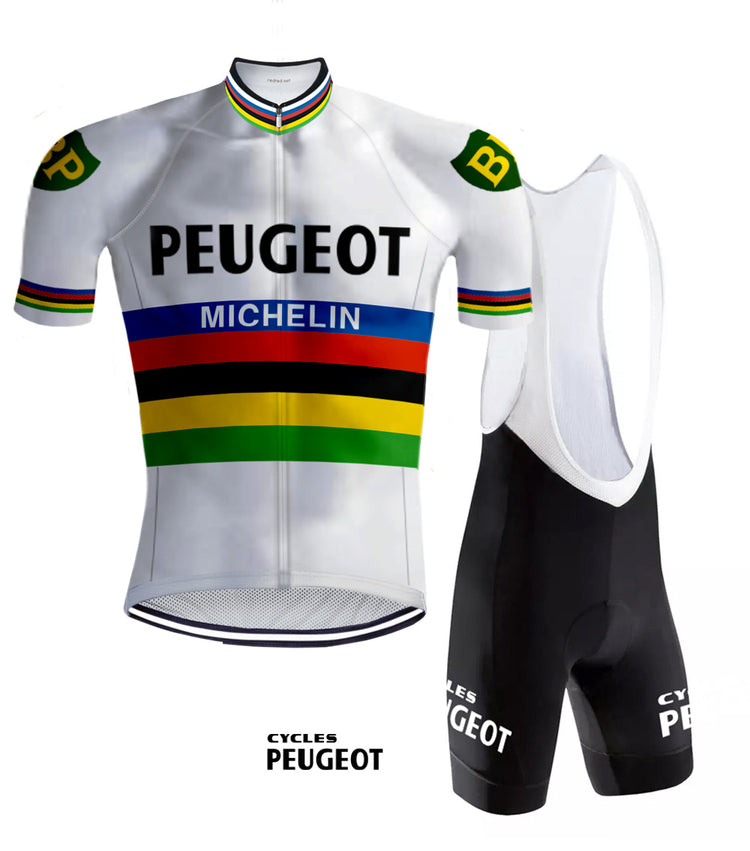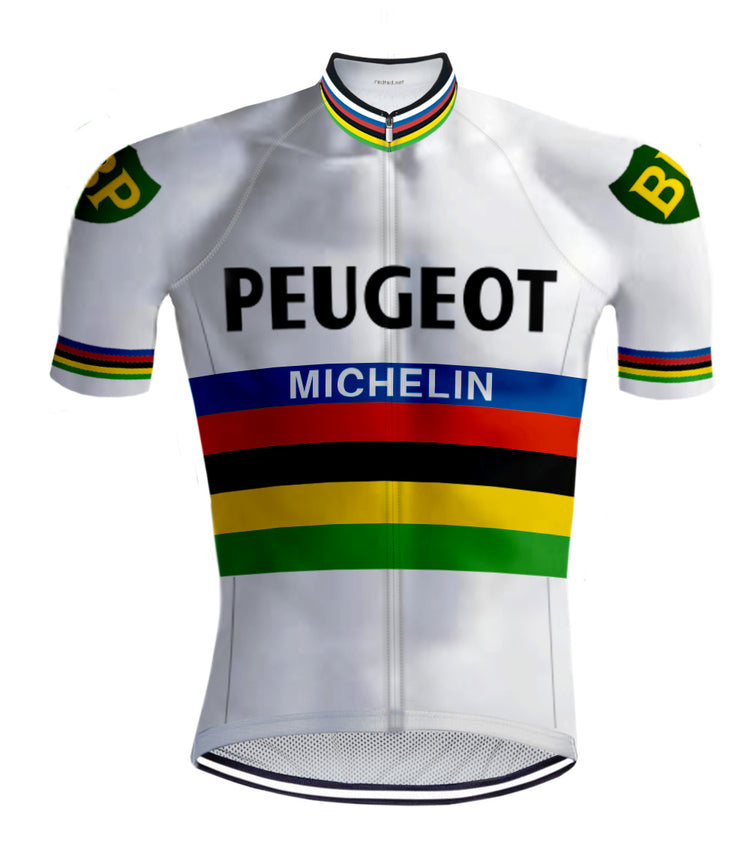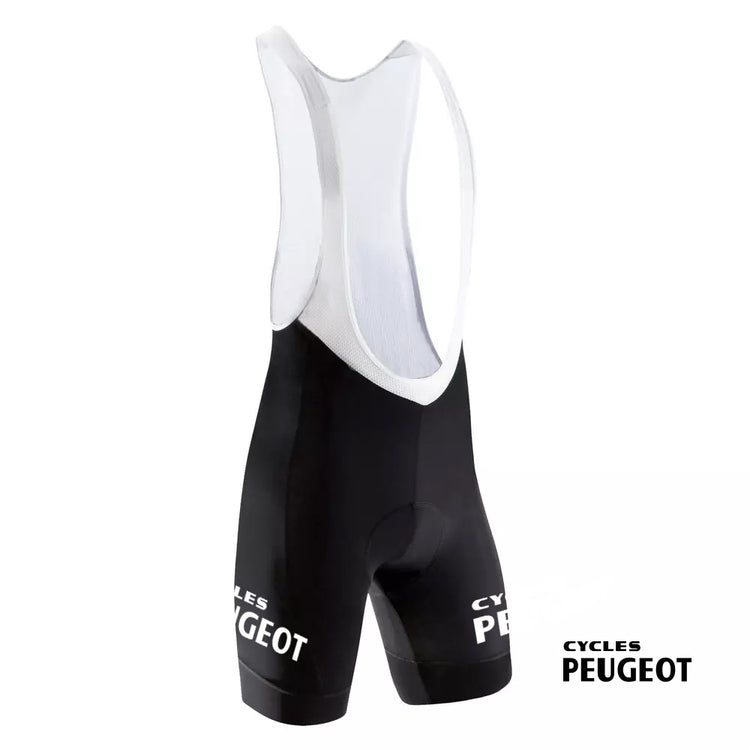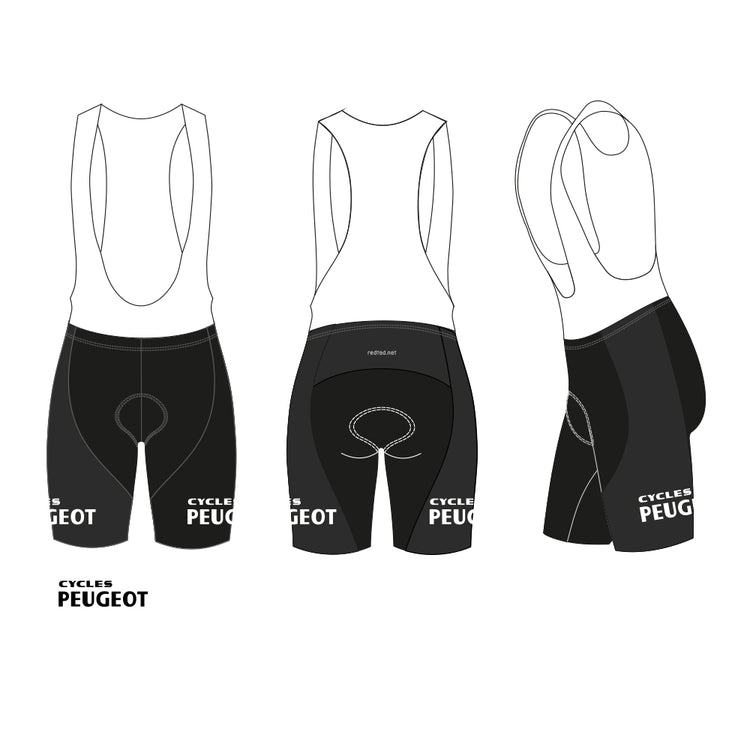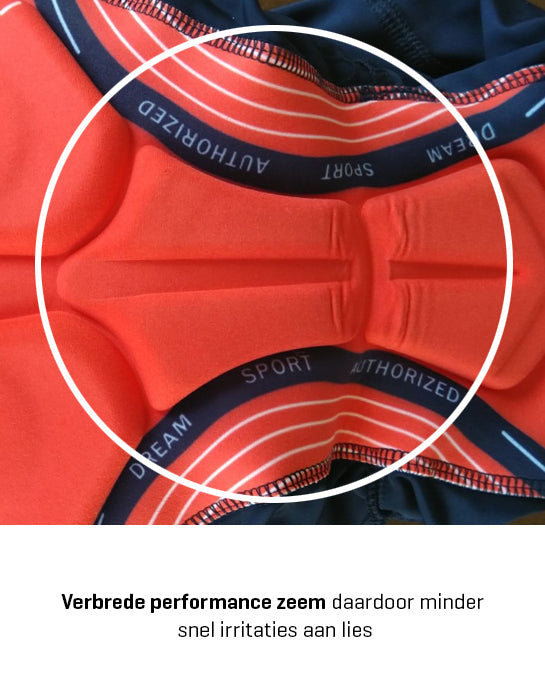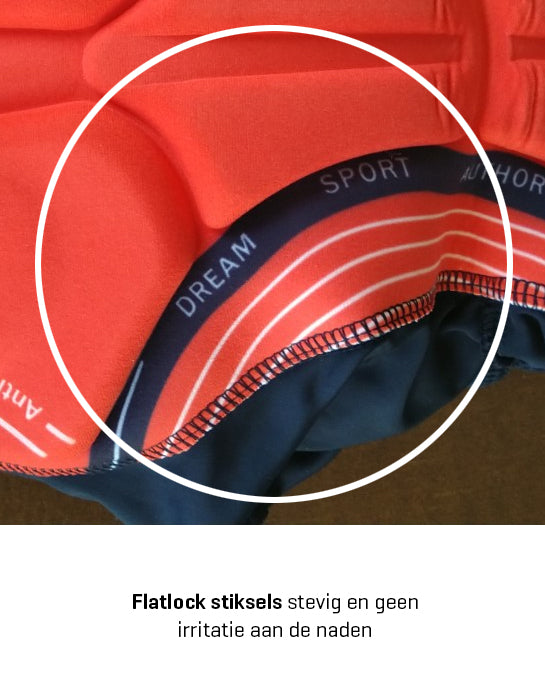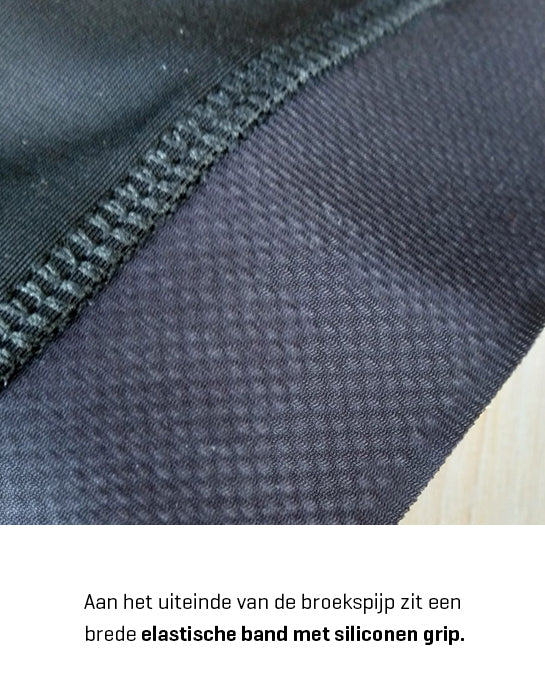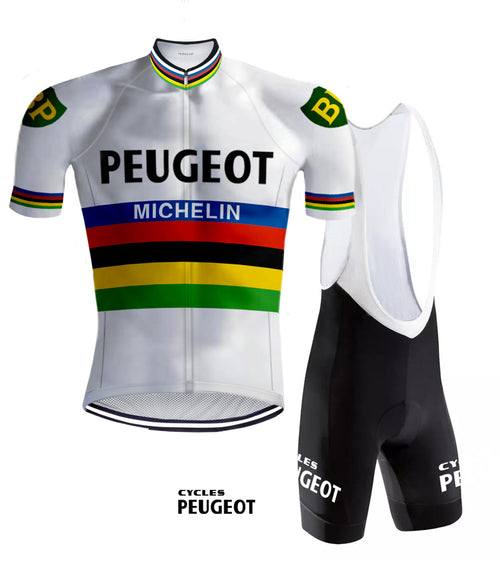 Retro Cycling Outfit Peugeot Rainbow - REDTED
Cycle in this iconic Peugeot retro cycling outfit. This comfortable cycling jersey is a replica of the Peugeot-BP-Michelin team jersey from 1965 - 1975. A beautiful tight cut jersey and a 3-ply cut shorts with an extended performance chamois from RedTed Performance.
In 1810, weaver Jean-Pierre Peugeot started the Peugeot factory with his sons. From 1882 bicycles were also made under the name Cycles Peugeot. They were sponsors of the cycling sport very early on. For example, Peugeot supported Paul Bourillon in 1896, who became world champion sprint in Copenhagen on a Peugeot bicycle. In 1901 the manufacturer sponsored its first cycling team. Peugeot also sponsored the first ever Tour de France winner - Louis Trousselier in 1905. Peugeot was active in the cycling world until 1986 and is considered one of the most successful sponsors of professional cycling. Many great cyclists rode in the Peugeot cycling jersey.
The RedTed cycling jersey has an aerodynamic cut (so it's a bit tighter), a high quality YKK zip, a wide elastic band at the end of the slightly longer sleeves, a silicone band at the bottom with an extra wide elastic band at the front, and a long front zip (also available in short). A performance jersey for a great price.
The RedTed Performance cycling shorts have a perfect fit and are very comfortable. The shorts are made of different layers. The first layer is a comfortable and breathable fabric (Lycra) that can be worn directly on the skin. The chamois of RedTed Performance is widened so that irritation in the groin area is less likely. The second layer is an elastic shock absorbing silicone pad with laser perforation and gutters for sweat dispersion. The third layer is, again, a breathable fabric. The shorts are extremely comfortable and have good freedom of movement. At the end of the shorts is a wide elastic band, which is equipped with silicone grip. Thanks to this and the suspender straps, the bib shorts stay perfectly in place.
Tom Simpson