---
---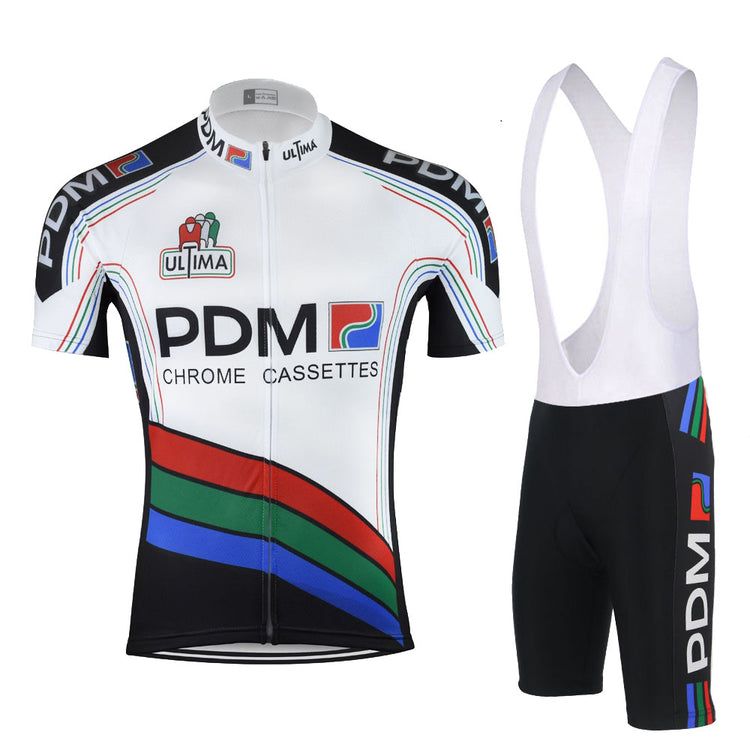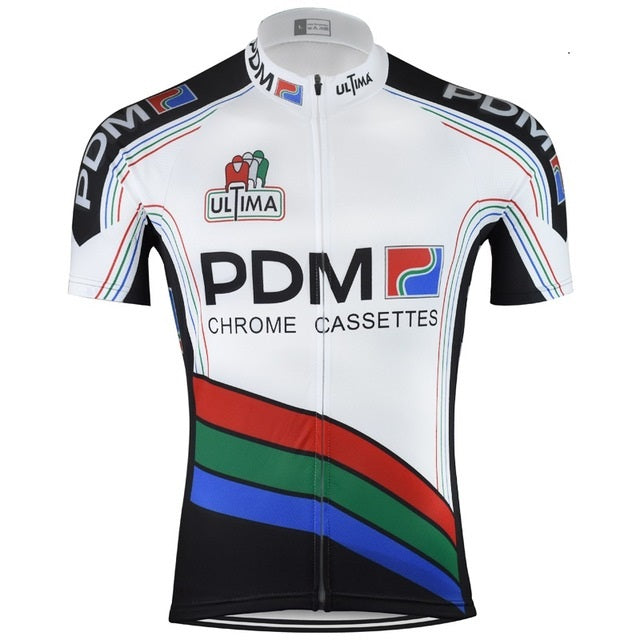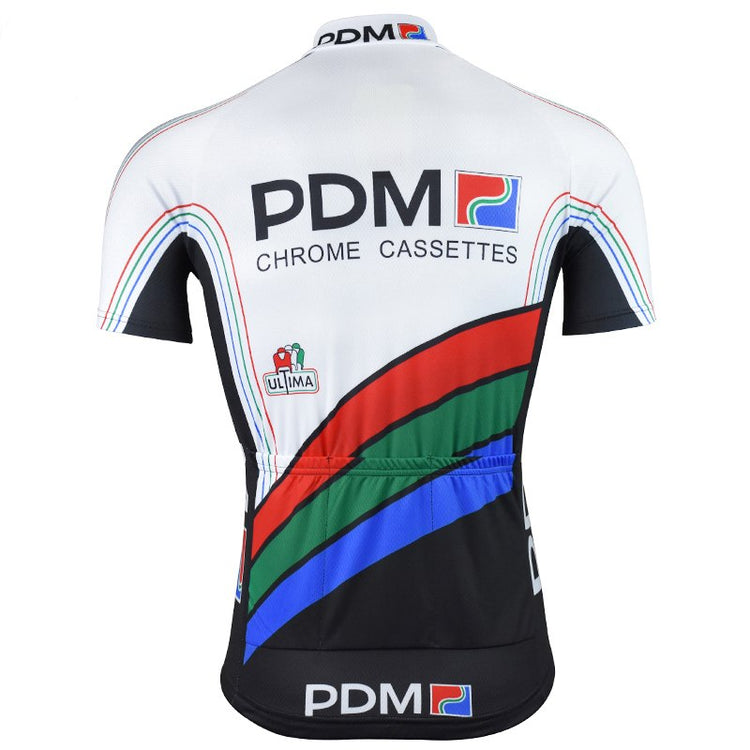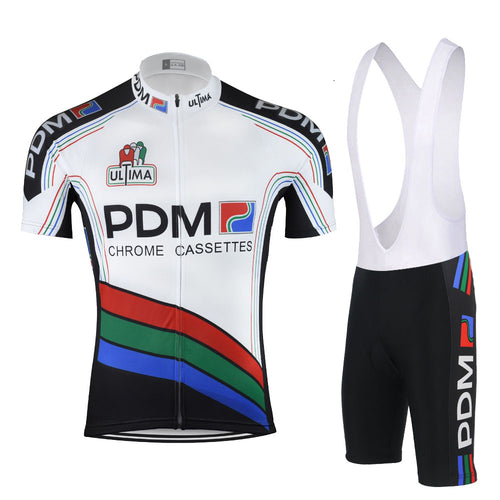 Retro Cycling Outfit PDM - White
Order now this beautiful replica cycling outfit from PDM at an unbeatable bargain price. This comfortable cycling outfit is a replica of the shirt of the Dutch professional cycling team PDM from the period 1986-1992. High-quality clothing with excellent wearing comfort.
PDM was a Dutch cycling team founded in 1986. The team was sponsored by Philips Dupont Magnetics. The team rode bicycles made by the Italian manufacturer Ciocc for the Dutch cycling company Concorde. The team had a low point during the Tour de France 1991. All riders had to leave the Tour because of a bacterial infection. Within the team there was a lot of fuss against team doctor Wim Sanders who insisted that the infection was caused by a food poisoning. He himself had administered Intralipid to the riders a week in advance so that they would recover faster. This administration only went wrong on many fronts. The team knew well-known riders like Greg Lemond and Seán Kelly who made many victories.
Seán Kelly in the cycling jersey of PDM
Attention: It's a bit smaller. When in doubt between two sizes, choose the largest size. See size chart for dimensions.