---
---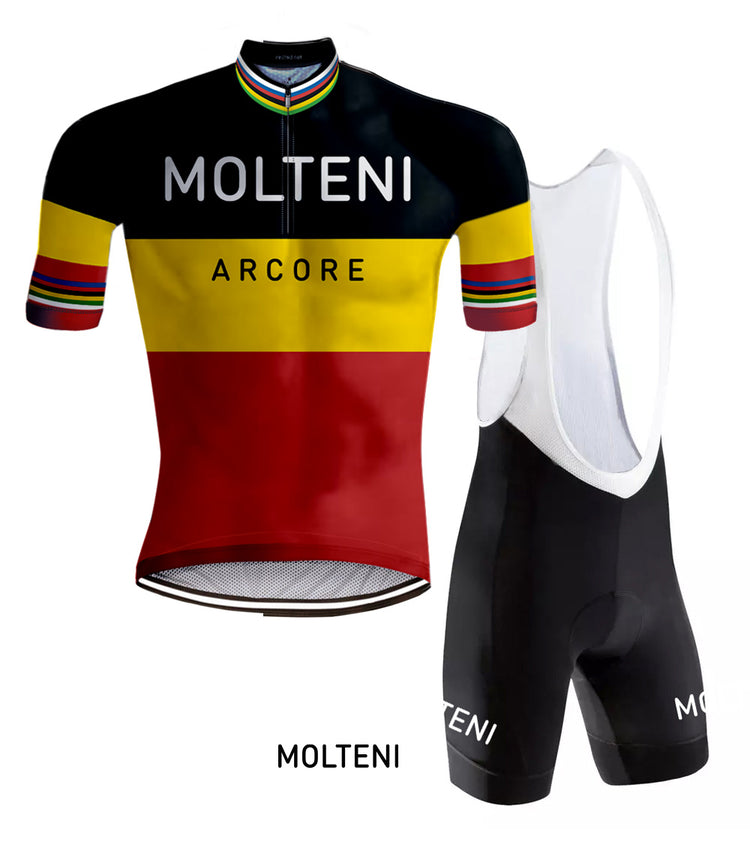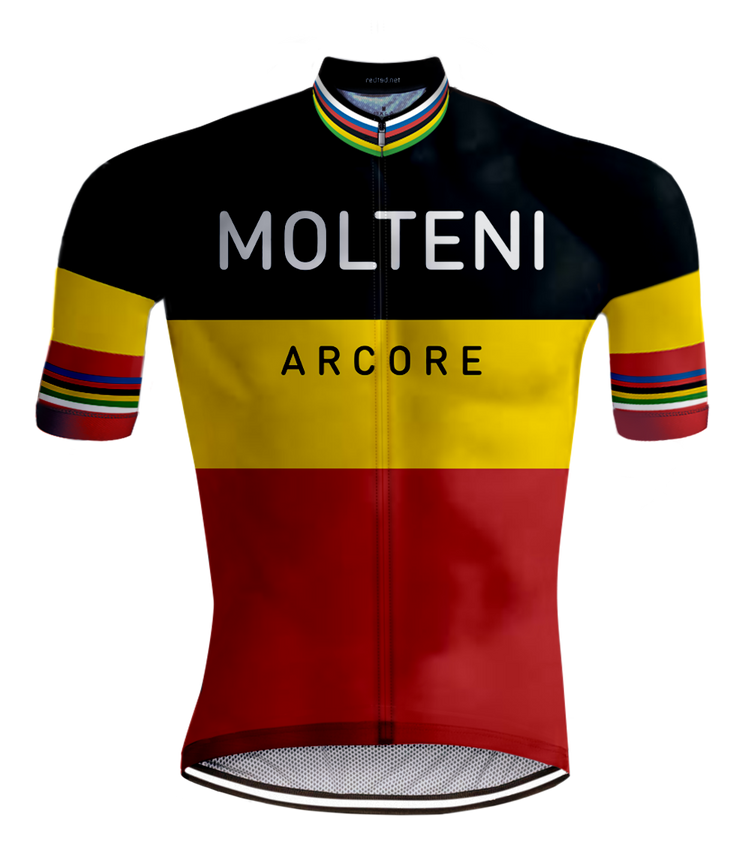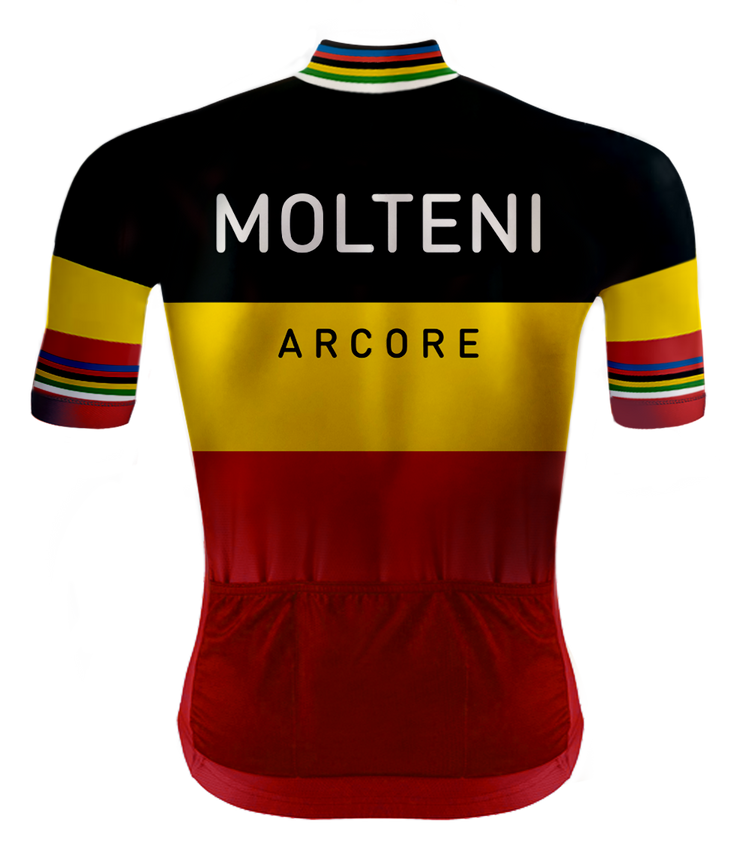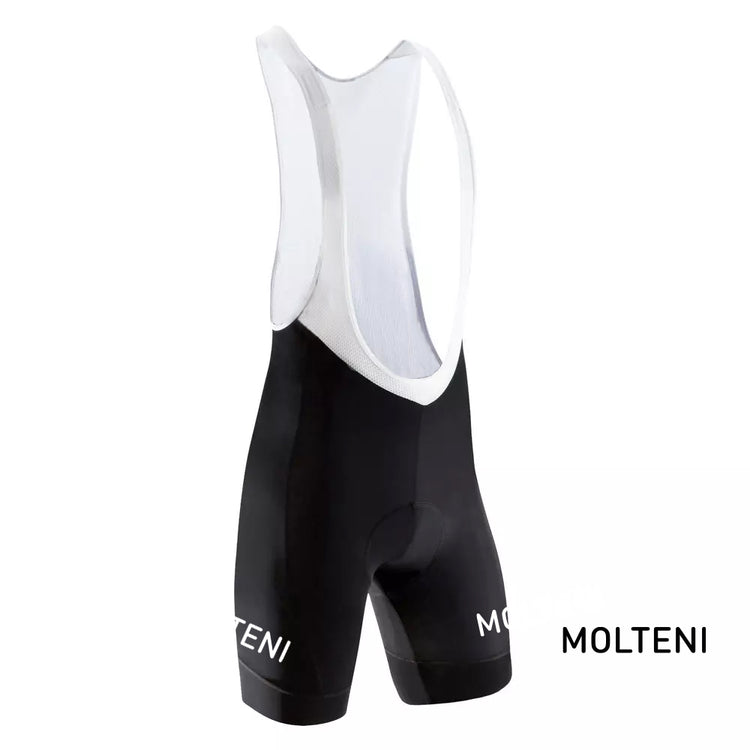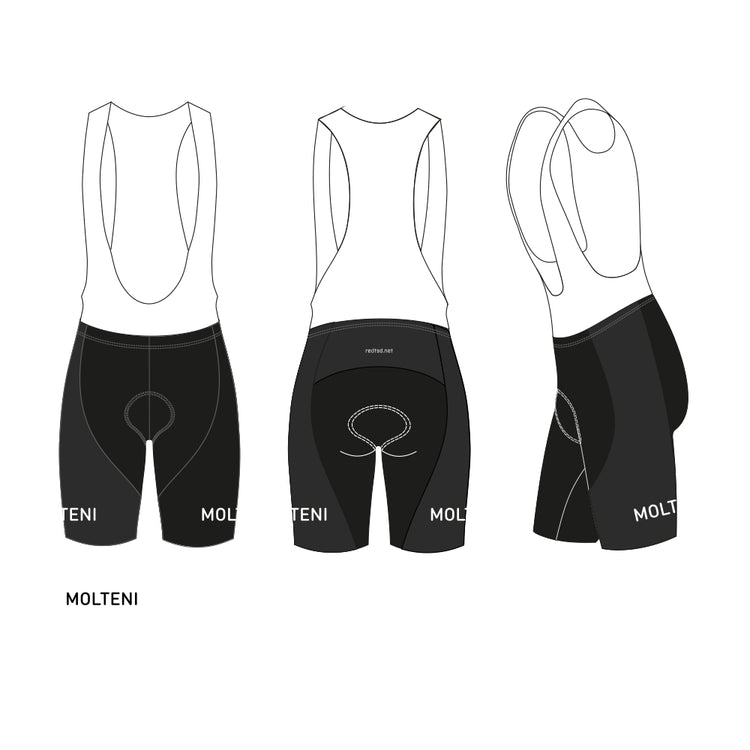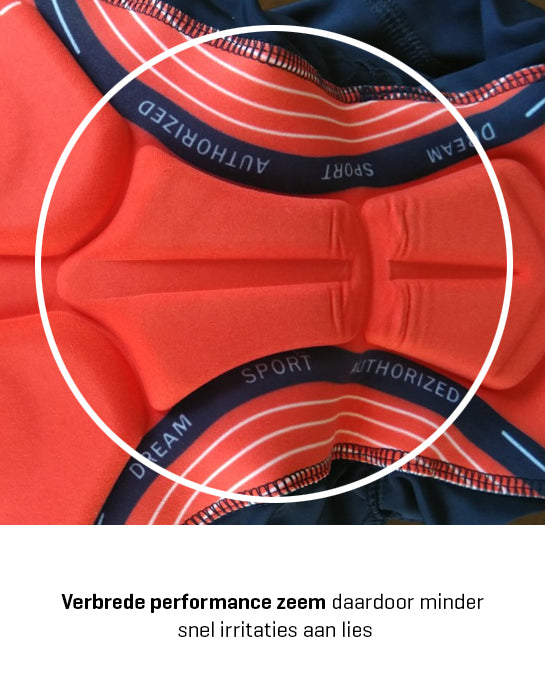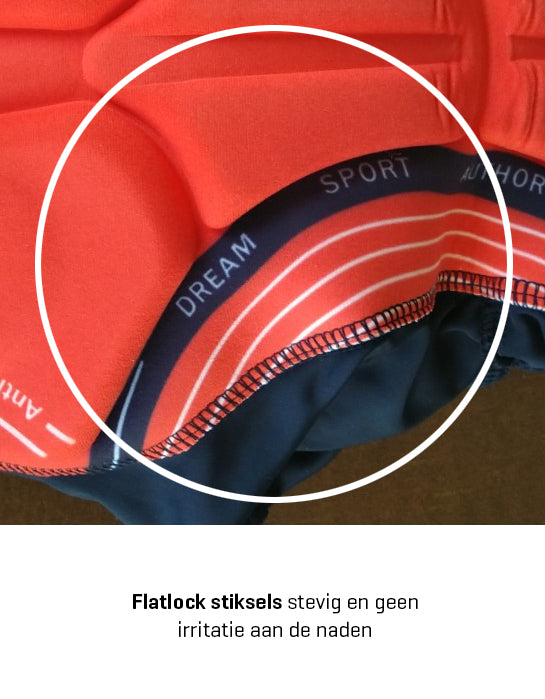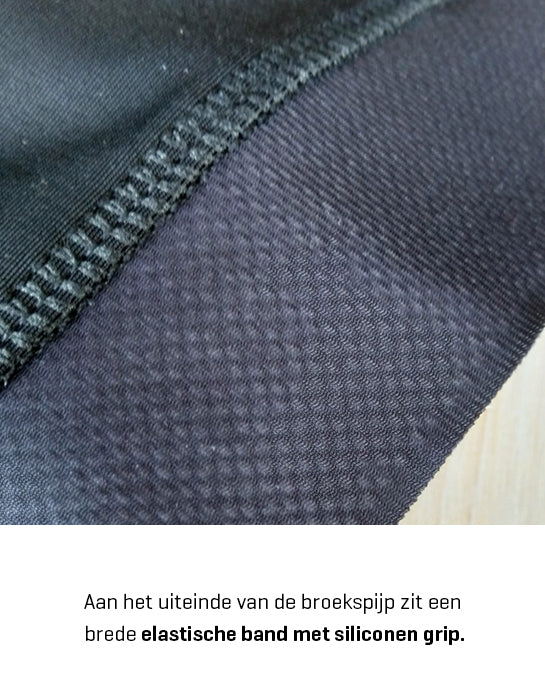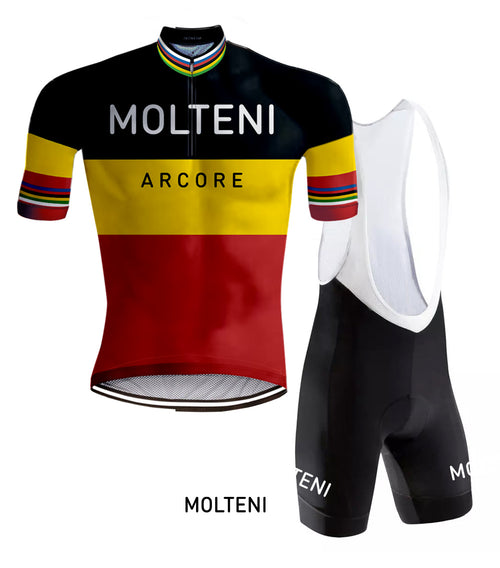 Retro cycling outfit Molteni Belgian Champion - REDTED
Order now the RedTed Retro cycling outfit from the Belgian Championship (Molteni). The Belgian Championship takes place every year and then it is decided who is the Belgian Champion that year. The winner of the race is rewarded with a symbolic cycling jersey that is black, yellow and red, like the national flag. The Belgian champion may then also wear this jersey during other races to show the status of Belgian champion. This design is combined with the name of the team of the rider.
Eddy Merckx won the black-yellow-red jersey in 1970 when he won the national championship of Belgium under the flag of FAEMA. When he moved to Molteni the jersey moved with him and the name Molteni appeared on it. In 1971, his teammate Herman van Springel won the national title for Molteni and so he was able to take over that jersey from Eddy. Herman Van Springel was a great cyclist who became Eddy Merckx's chief helper on the Molteni team in 1971. Van Springel's nickname is "Monsieur Bordeaux-Paris" because he won this race seven times.
Eddy Merckx in the cycling jersey of Molteni
The RedTed Performance cycling jerseys
The RedTed Performance cycling jersey has an aerodynamic cut (i.e. somewhat tighter), a high-quality YKK zip, a wide elastic band at the end of the slightly longer sleeves, a silicone band at the bottom with an extra wide elastic band at the front, and a long zip at the front (also available in a short version). A performance cycling jersey for a competitive price.
The RedTed Performance cycling shorts
The RedTed Performance cycling shorts have a perfect fit and are very comfortable. The cycling shorts are composed of different layers. The first layer is a breathable comfortable fabric (Lycra) that can be worn directly on the skin. With the RedTed performance chamois, this layer is slightly widened so that irritations in the groin area are less likely to occur. The second layer is an elastic silicone anti-shock pad with laser perforation and gutters for sweat dispersal. The third layer is again a breathable fabric. The shorts are extremely comfortable and have good freedom of movement. At the end of the cycling shorts is a wide elastic band, which is equipped with a silicone grip. This and the braces ensure that the cycling shorts remain perfectly in place.
Attention! Fits slightly smaller. When in doubt between two sizes, it is best to choose the bigger size. See size chart for measurements.