---
---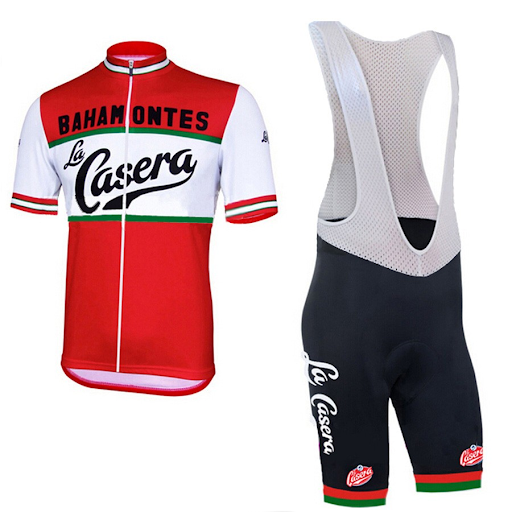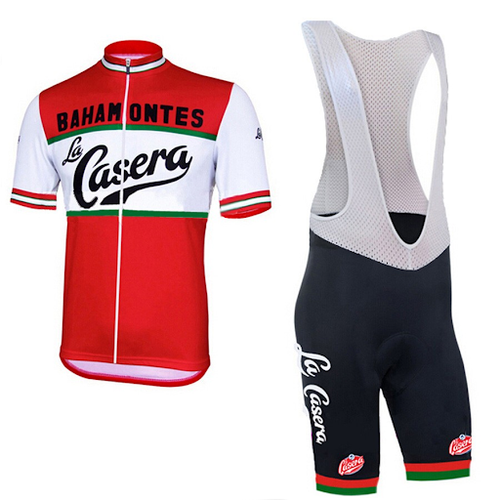 Retro Cycling Outfit La Casera - Red
Order this beautiful replica cycling outfit from La Casera now for an unbeatable price. This comfortable cycling outfit is a replica of the outfit of the Spanish professional cycling team La Casera from the years 1968-1974.
La Casera is a former Spanish cycling team that was active from 1968 to 1974. La Casera was the team's main sponsor from start to finish. The team was co-sponsored by Peña Bahamontes, which is why it was named La Casera - Peña Bahmaontes. In 1974 the team disappeared from the peloton because La Casera stopped as main sponsor. Pedro Torres was the best-known rider for this team at the time. He won the mountain classification of the Tour de France in 1973 on behalf of La Casera.
José Luis Viejo Gómez in the cycling jersey of La Casera
Attention: It's a bit smaller. When in doubt between two sizes, choose the largest size. See size chart for dimensions.
Also available as a combinationset!