---
---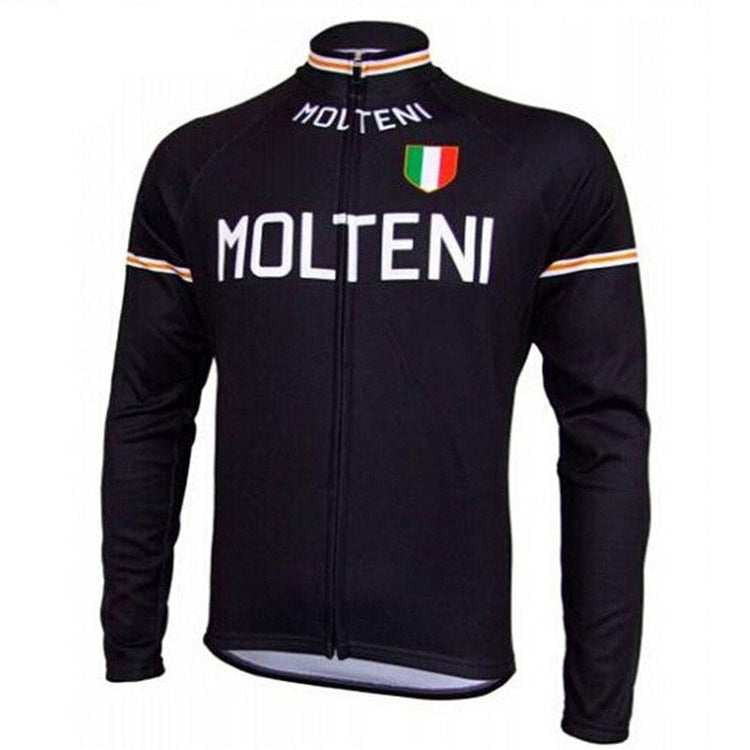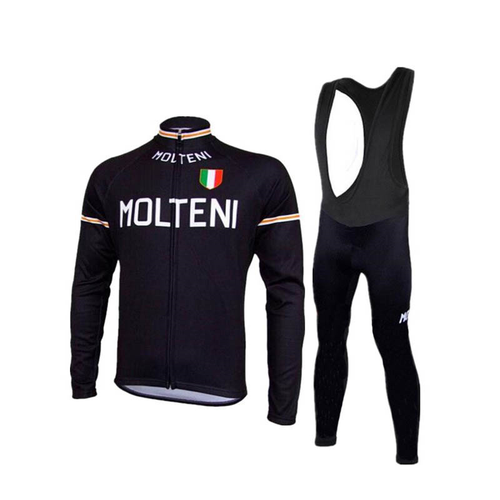 Retro cycling outfit jack (fleece) and long pants Molteni Arcore – Black
Save money with our favourable set offers! Order now the combination bike jacket (fleece) and long bib shorts from Molteni for an unbeatable set price. This comfortable cycling outfit is a replica of the outfit of the Italian professional cycling team Molteni from the period 1958-1976.
Molteni was a former Italian cycling team that was active from 1958 until the end of 1976. Molteni was a salami producer based in Arcore in the Milan region. Molteni won 663 stages as a cycling team. Many of these stages are in the name of perhaps the most famous cyclist in the service of Molteni, Eddy Merckx. This rider won both the Tour de France and the Giro d'Italia five times. Two other well-known cyclists who were part of this cycling team were Gianni Motta and Marino Basso. These persons had respectively 48 and 34 stage wins to their name. In 1976 Molteni stopped sponsoring the cycling team for good.
Eddy Merckx in the cycling jersey of Molteni
Attention: The size is a bit smaller. When in doubt between two sizes, choose the largest size. See size chart for dimensions.