---
---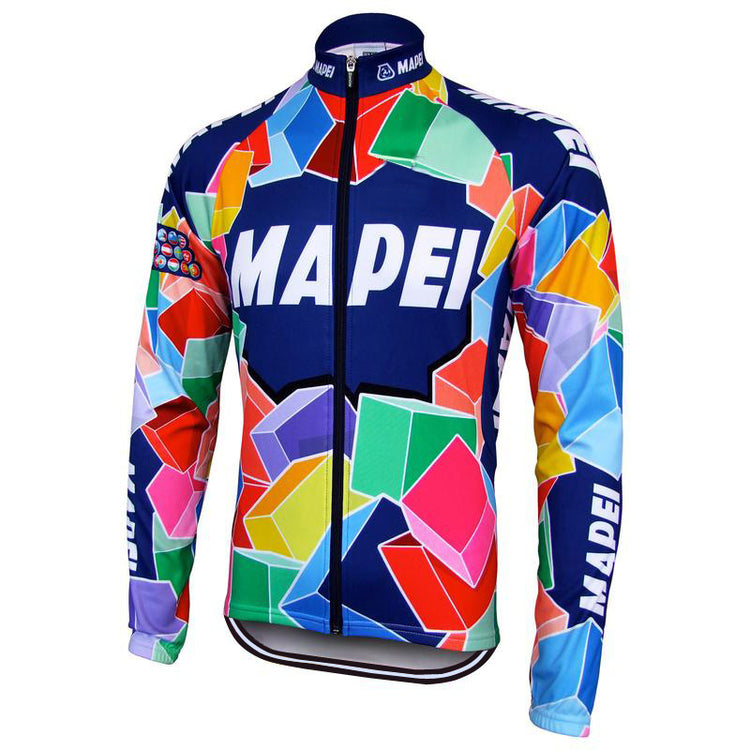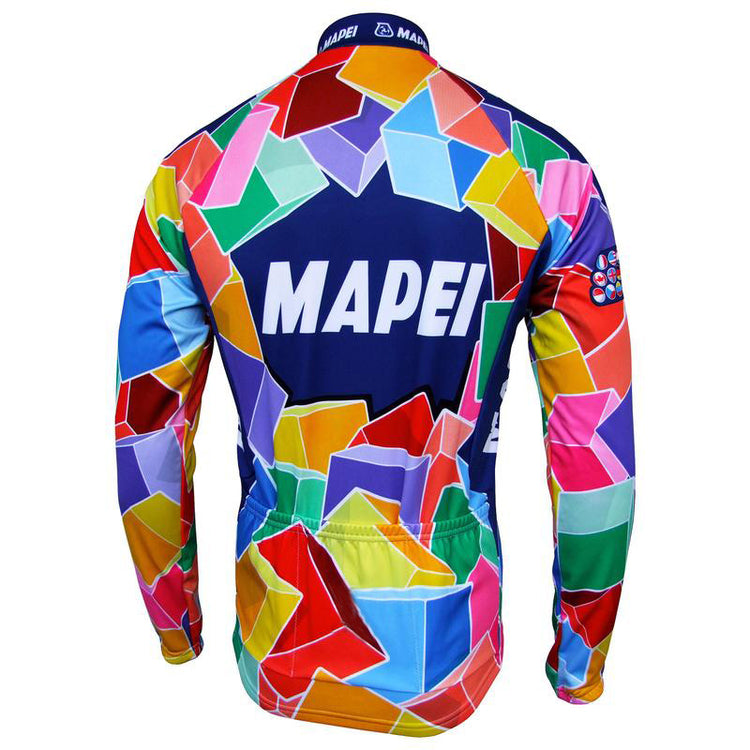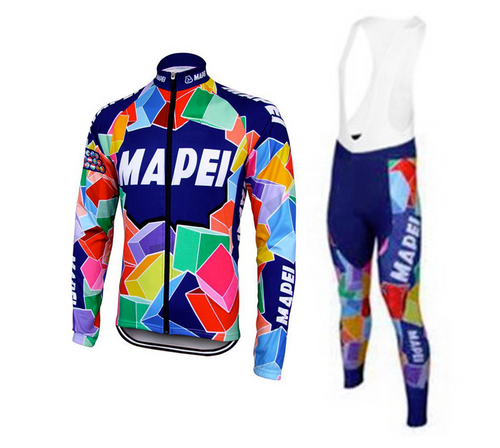 Retro Cycling Outfit Jacket (fleece) and Long Pants Mapei - Multicoloured
Order now the combination of a cycling jacket (fleece) and long bib shorts for an unbeatable price. This comfortable cycling outfit is a replica of the shirt of the Mapei team from the period 1993-2002.
Mapei is a former cycling team of Italian and Belgian origin. The team was active in the peloton from 1992 to 2003. The nickname of the cycling team was squadra azurra or blue armada. The team was especially successful in the one-day races and cycling classics. Winning together was Mapei's motto. This was most evident in Paris-Roubaix, where up to three times the entire podium was filled with cyclists from Mapei. In 2003 Quick Step took over the team as main sponsor. The Quick Step team is in principle a continuation of Mapei.
Attention: It's a bit smaller. When in doubt between two sizes, choose the largest size. See size chart for dimensions.