---
---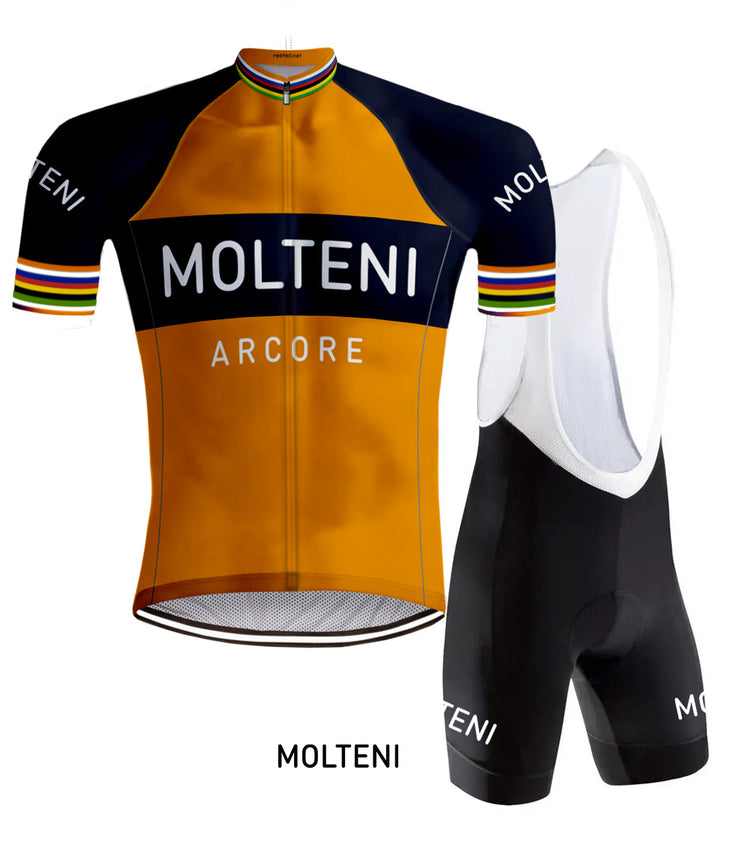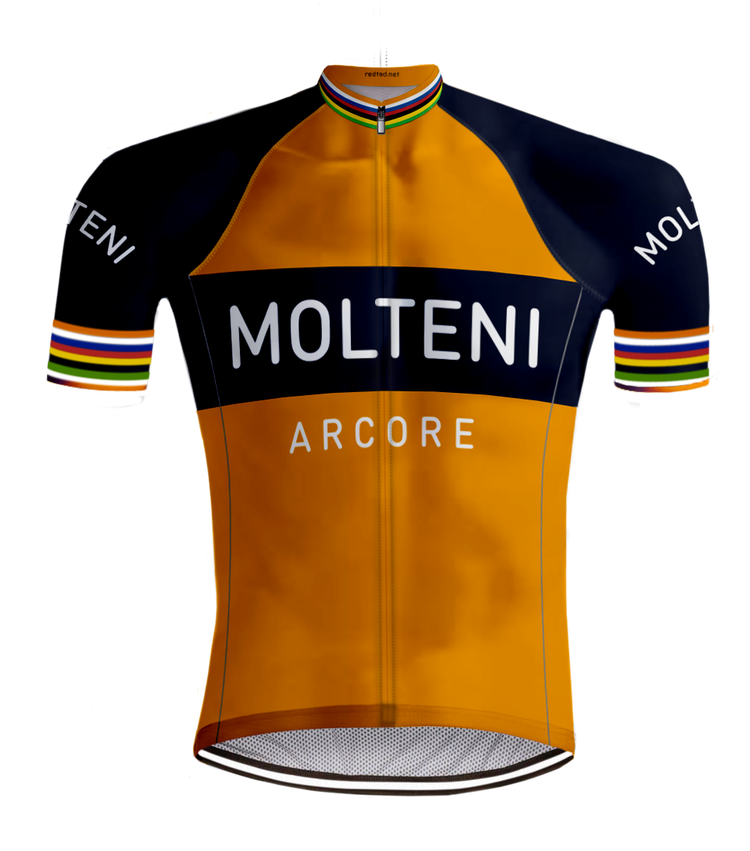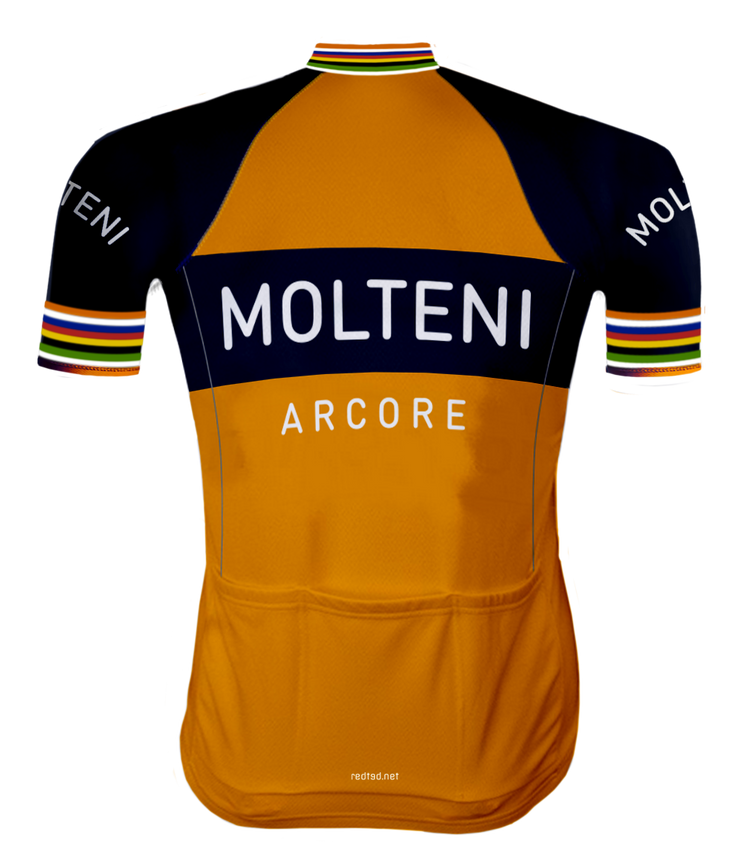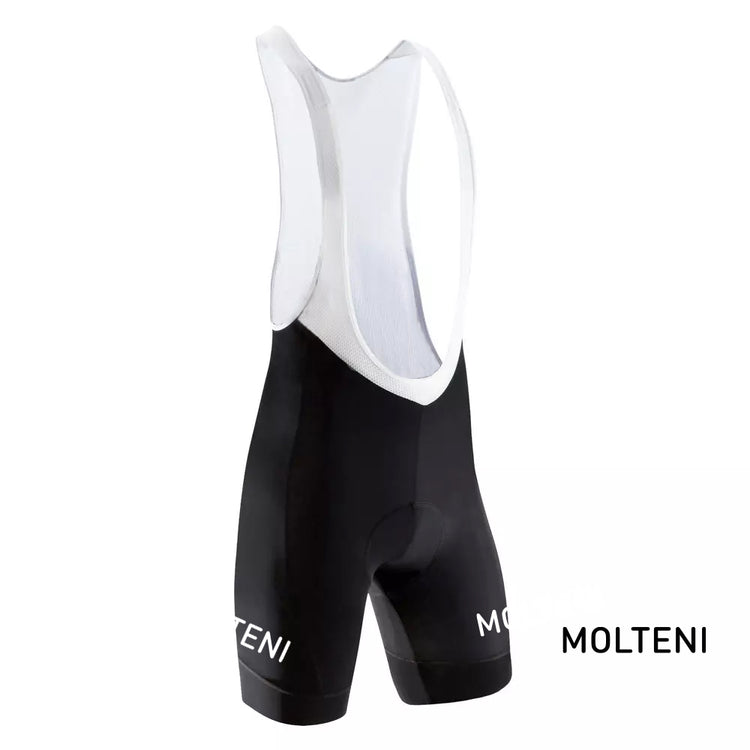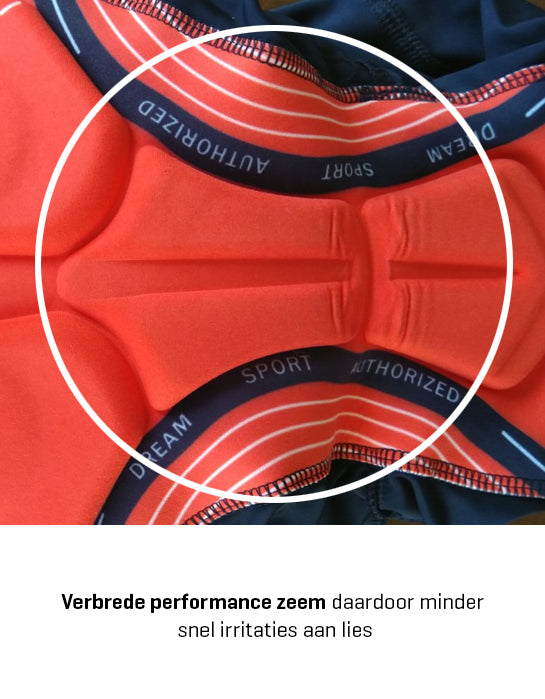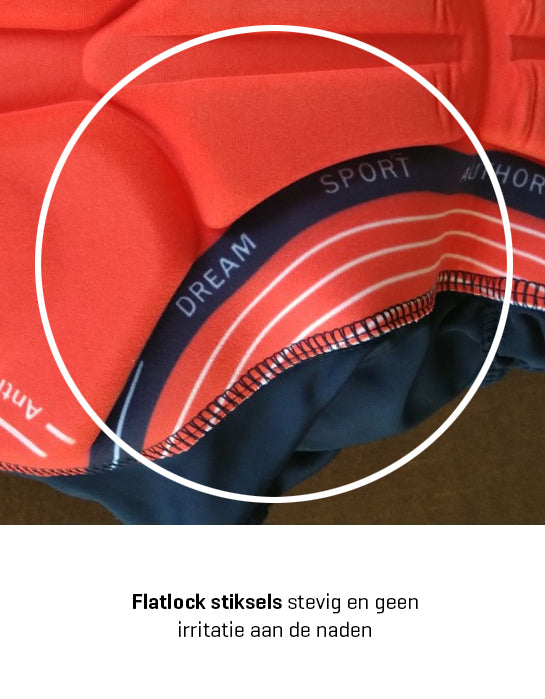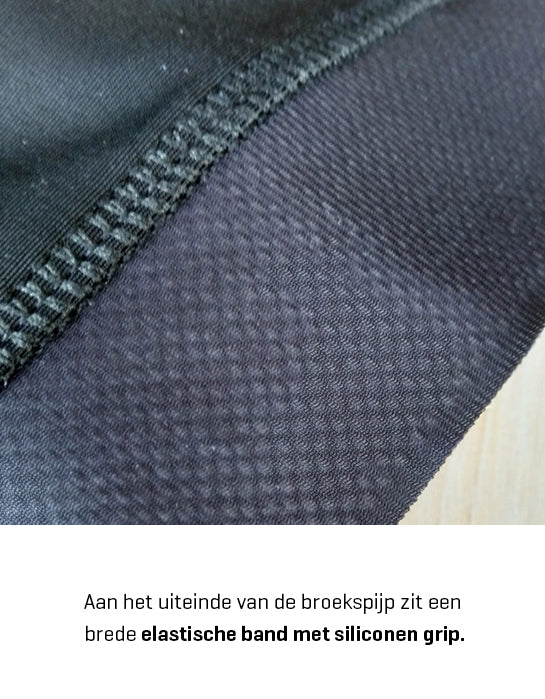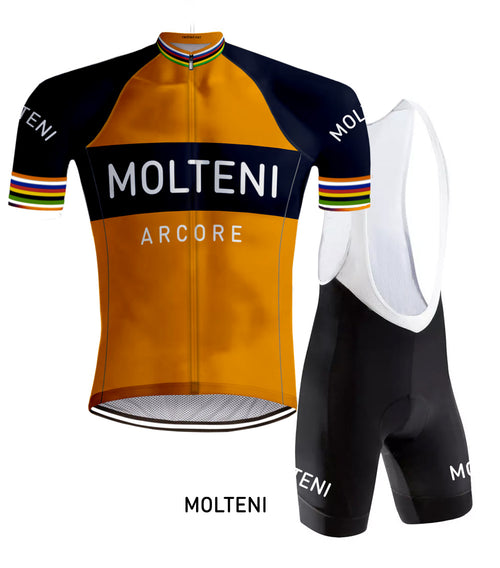 Retro cycling outfit Molteni Orange - REDTED
This comfortable cycling outfit is a replica of the uniform of the Italian professional cycling team Molteni from the period 1958-1976. Molteni was a former Italian professional cycling team active from 1958 until the end of 1976. Molteni was a salami producer based in Arcore in the Milan region. The cycling team won a total of 663 stages. Many of these stage wins were attributed to perhaps the most famous cyclist in Molteni's service, Eddy Merckx. This rider won both the Tour de France and the Giro d'Italia five times. Two other famous cyclists who were part of this cycling team were Gianni Motta and Marino Basso. These riders had respectively 48 and 34 stage wins to their name. In 1976 Molteni stopped sponsoring the cycling team definitively.
Eddy Merckx in the Molteni cycling jersey
The RedTed Performance cycling jerseys
The RedTed Performance cycling jersey has an aerodynamic cut (so a bit tighter), a high-quality YKK zip, a wide elastic band at the end of the slightly longer sleeves, a silicone band at the bottom with an extra wide elastic band at the front, and a long zip at the front (also available in a short version). A performance cycling jersey for a competitive price.
The RedTed Performance cycling shorts
The RedTed Performance cycling shorts have a perfect fit and are very comfortable. The cycling shorts are made up of different layers. The first layer is a breathable comfortable fabric (Lycra) that can be worn directly on the skin - with the RedTed performance chamois this layer is slightly widened so that irritations in the groin area are less likely. The second layer is an elastic silicone anti-shock pad with laser perforation and guttering for sweat dispersal. The third layer is again a breathable fabric. The shorts are extremely comfortable and have good freedom of movement. At the end of the cycling shorts is a wide elastic band, which is equipped with a silicone grip. This and the braces ensure that the cycling shorts remain perfectly in place.
Please note! Fits slightly smaller. When in doubt between two sizes, it is best to choose the bigger size. See size chart for measurements.