---
---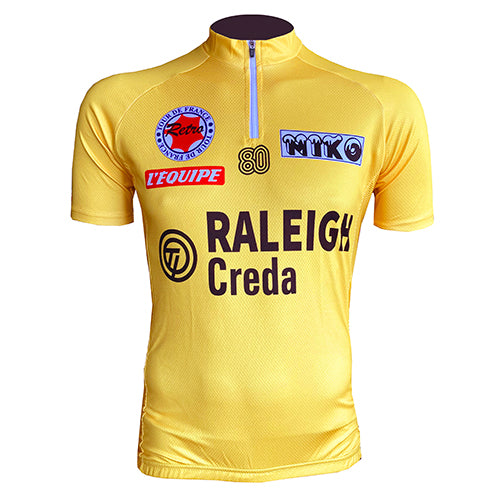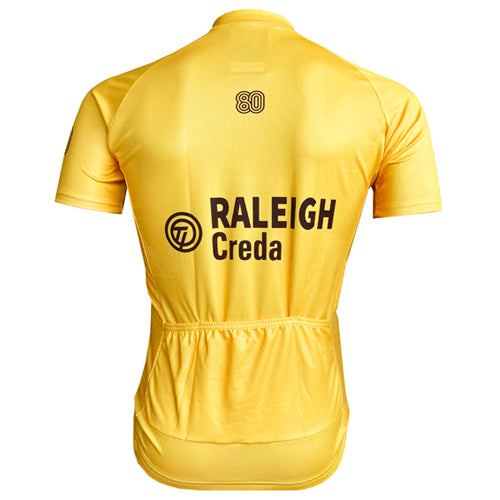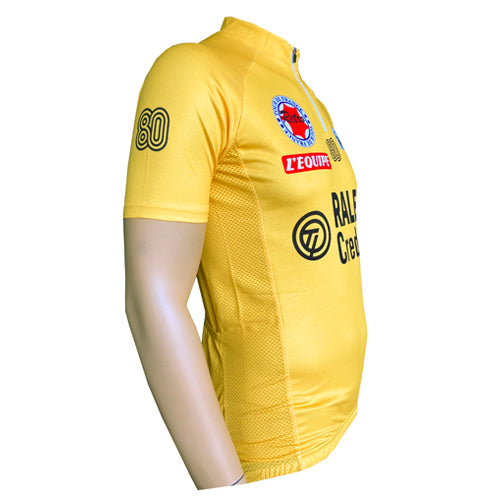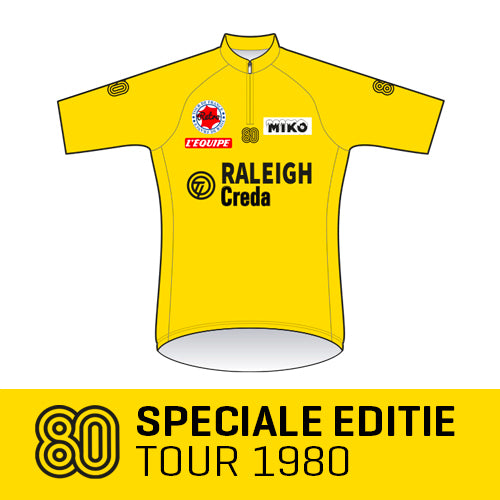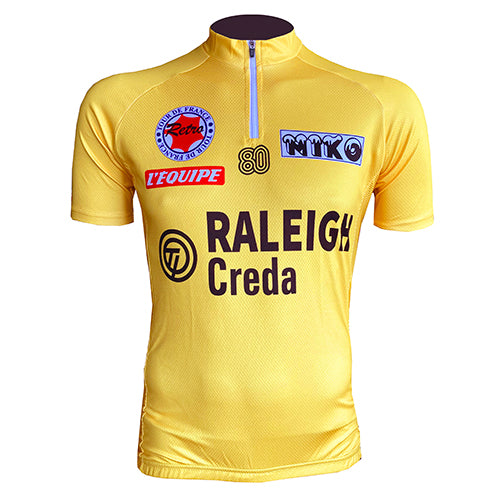 Yellow '80' jersey - Joop Zoetemelk "I finally won"
Tour de France 1980 - Joop is no longer the 'eternal second'! The yellow TI-Raleigh-Creda jersey is his. That is why we honour Joop Zoetemelk with a special 1980 yellow jersey with a short zip and the '80' branding.
In his first year as a professional, Joop immediately finished second in the Tour de France behind the Belgian super rider Eddy Merckx. Joop eventually rode the Tour de France no less than 16 times and finished the majority of these in the top ten, often second, but in the 76th edition of the Tour de France in 1980 he finally took yellow jersey and is therefore no longer the 'eternal second'.
Joop Zoetemelk - yellow jersey 1980
In 1979 he had become second in the Gan-Mercier-Hutchinson team for the fifth time. Joop decided to transfer to the strongest Dutch cycling team ever, TI-Raleigh-Creda. His colleagues were Dutch cycling greats like Jan Raas, Gerrie Knetemann, Bert Oosterbosch, Henk Lubberding, Cees Priem and Johan van der Velden. The team leader was the very successful Peter Post.
In the 1980 Tour de France, his big rival Bernard Hinault started the Tour strongly, but he had to stop in the end because of knee problems. The other competitor was compatriot Hennie Kuiper, who had just switched from TI-Raleigh to the Peugeot team. Hennie Kuiper was held back by Joop - despite his fall in the 16th stage - at 6 minutes and 47 seconds. Finally Joop was honoured in yellow. Look at Joop Zoetemelk's palmares - with no less than 431 victories - and you will understand that he is the best Dutch cyclist ever.
The cycling teams for which Joop Zoetemelk rode during his 16-year career:
1970–1972 Flandria–Mars
1973–1974 Gitane–Frigécrème
1975–1979 Gan–Mercier–Hutchinson
1980–1981 TI–Raleigh–Creda
1982–1983 COOP–Mercier–Mavic
1984–1987 Kwantum–Decosol–Yoko
Please note 'Italian' measurements! So the size is smaller. When in doubt between two sizes, it is best to choose the larger size. See size chart for measurements.