---
---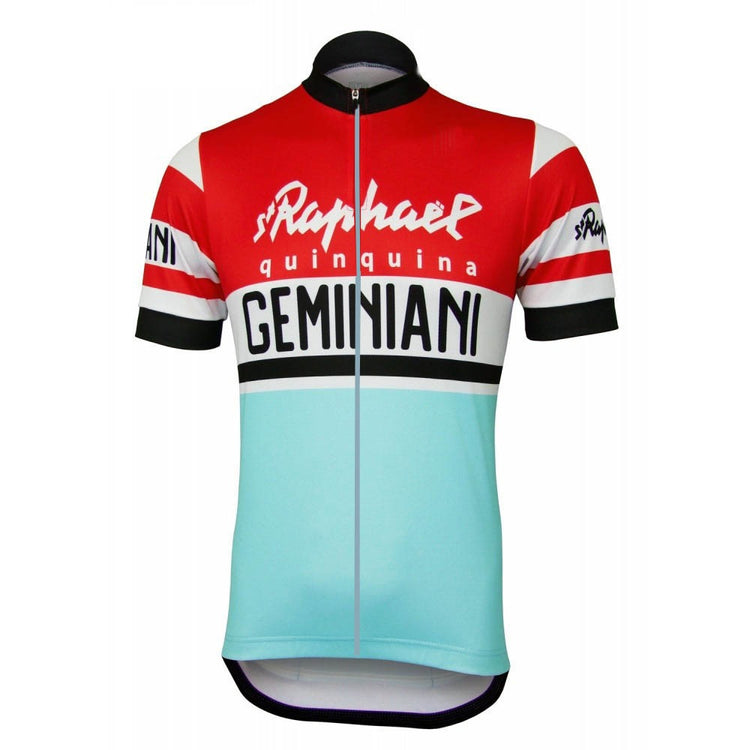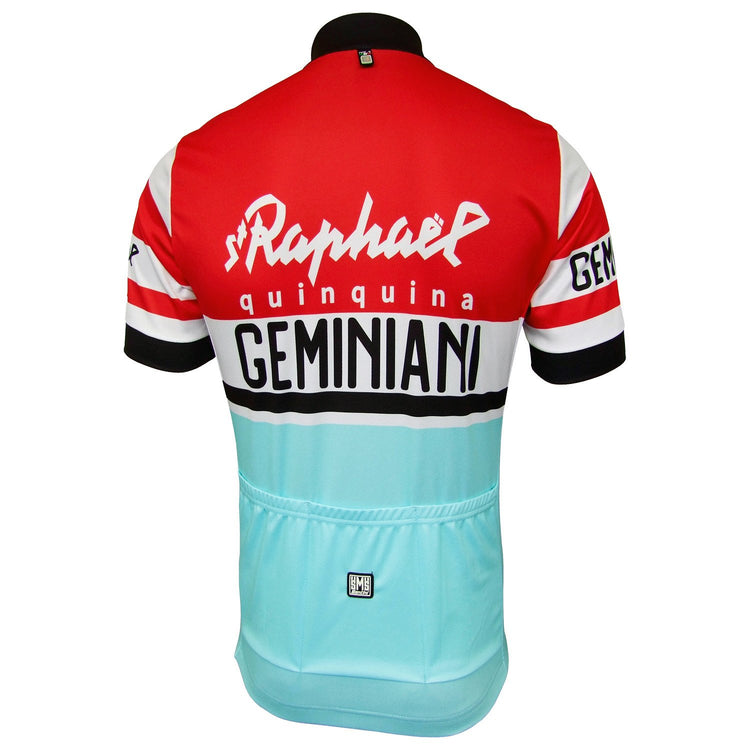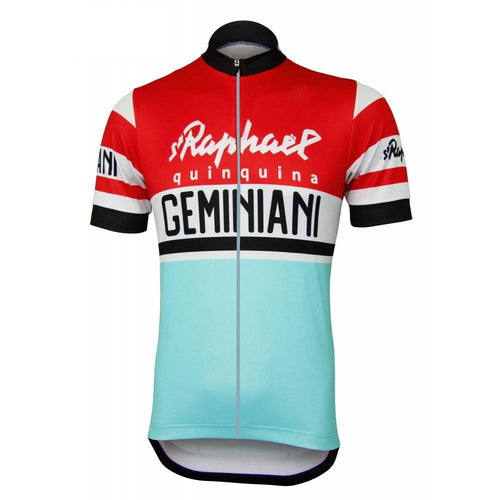 Retro Cycling Jersey Saint-Raphaël - Red/Blue
Order this beautiful replica cycling shirt from Saint-Raphaël now at an unbeatable bargain price. This comfortable cycling shirt is a replica of the shirt of the French professional cycling team Saint-Raphaël from the period 1954-1964.
Saint-Raphaël is a French cycling team founded in 1954. Throughout its existence, Saint-Raphaël had several well-known sponsors: Geminiani, Dunlop, Helyett, Hutchinson and Gitane. From 1954-1961 the cycling team was known as Saint-Raphaël Geminiani-Dunlop. For the next 3 years, the team changed its name because of the change of sponsors. Saint-Raphaël won the Tour de France three times in a row. In addition, other major tournaments were won by the cycling team. A number of big and famous cyclists have served at Saint-Raphaël for example: Jacques Anquetil, Jean Stablinski, Raphaël Geminiani and many more.
Jacques Anquetil in the jersey of Saint-Raphael
The team also included cyclists from other European countries. The Dutch Jo De Roo, Ab Geldermans and Michel Stolker rode for the team. There were also the British Brian Robinson and René Binggeli from Switzerland and the Belgian Marcel Janssens. The most famous non-French rider was the German Rudi Altig. He won the 1962 Tour of Spain and the Tour de France points classification and in 1964 the Tour of Flanders. The team leader was the legendary French cyclist Raphaël Géminiani.
Attention: It's a bit smaller. When in doubt between two sizes, choose the largest size. See size chart for dimensions.
Also available as a cycling outfit!