---
---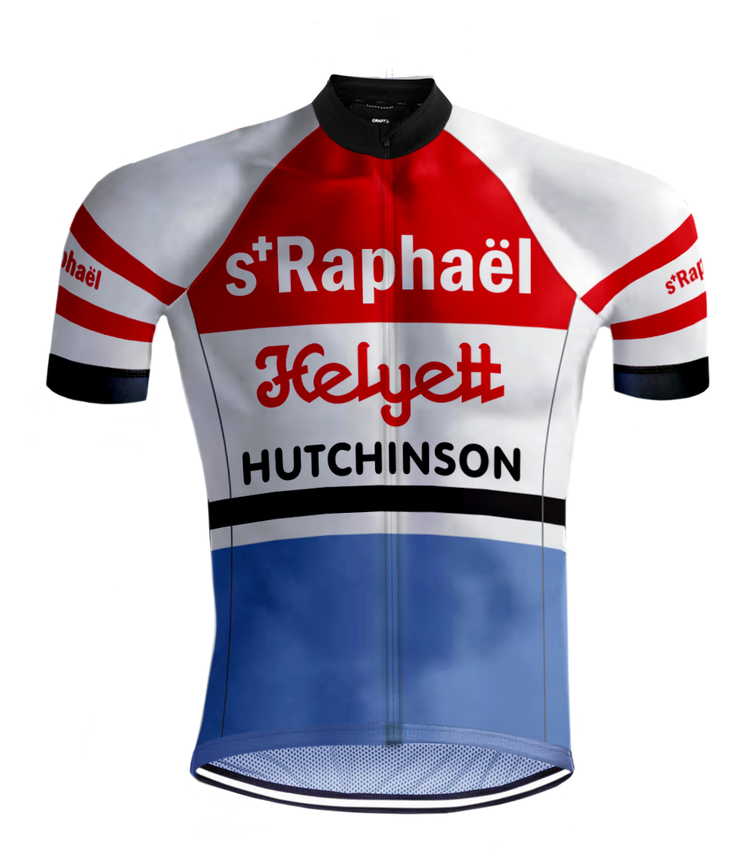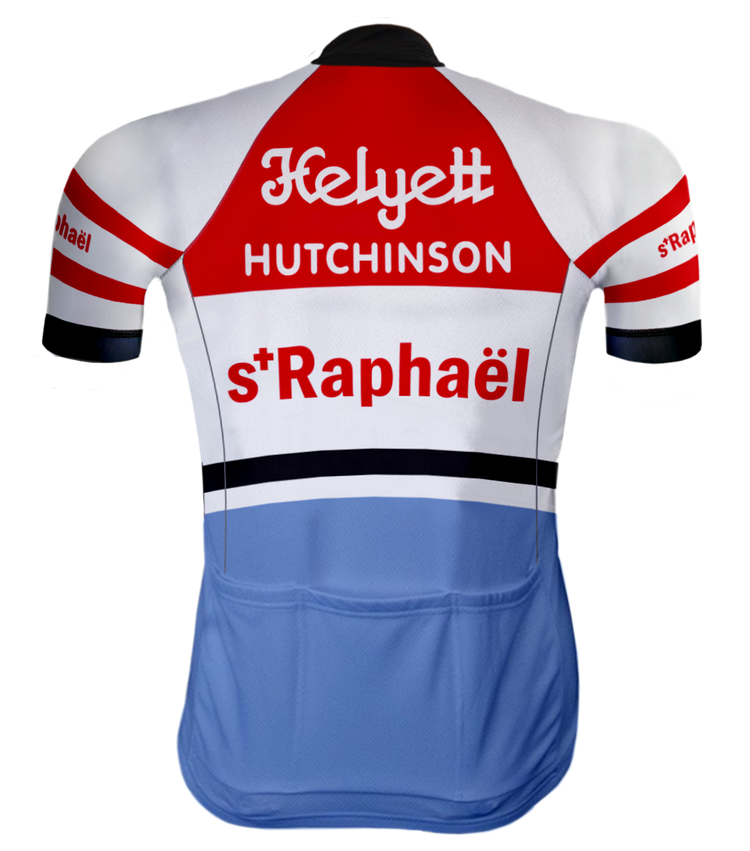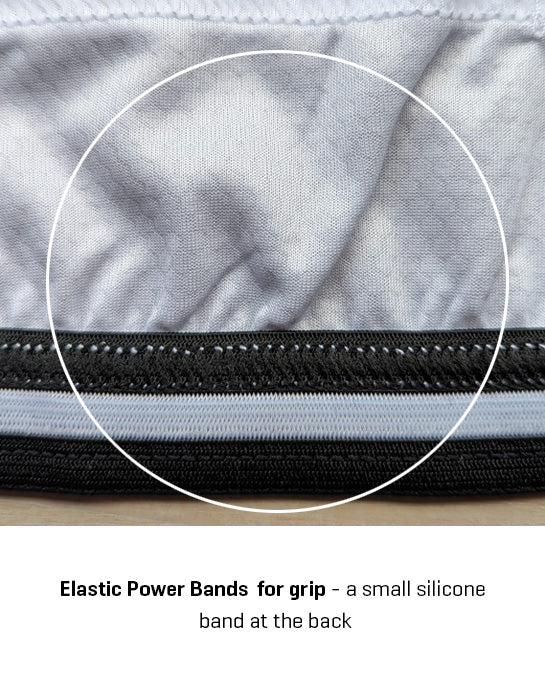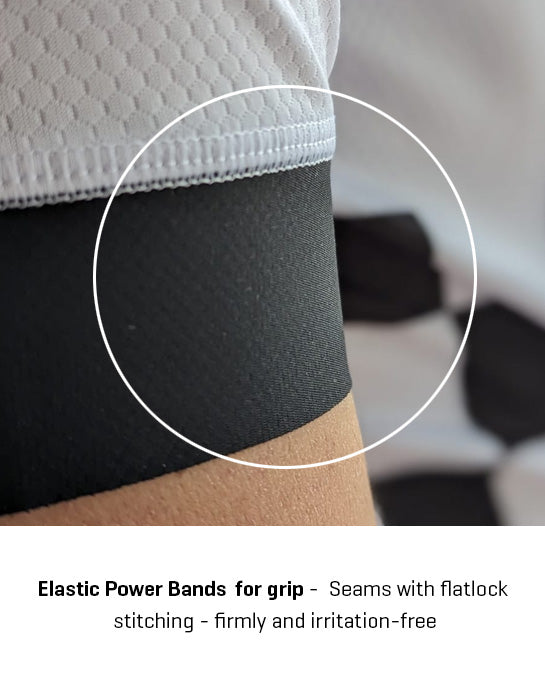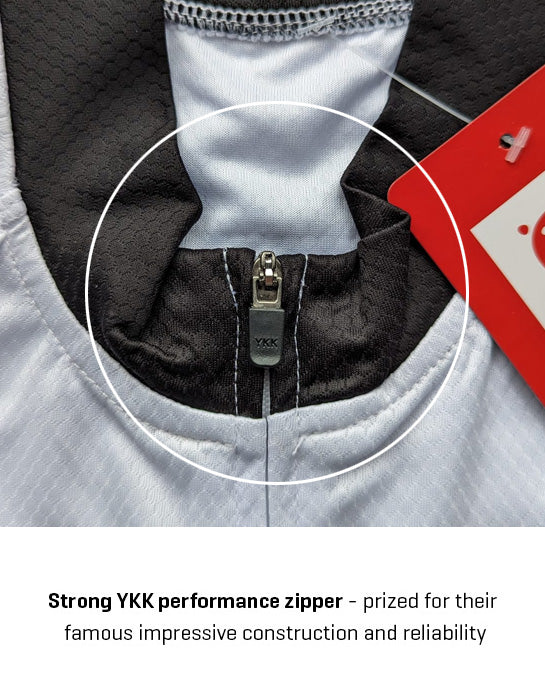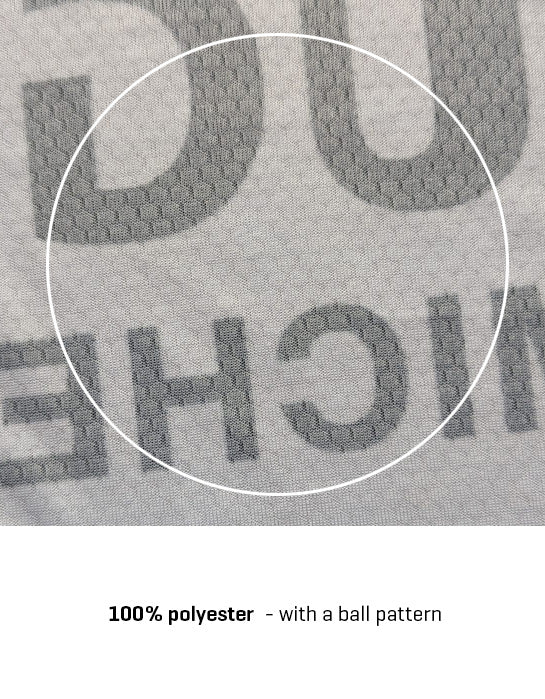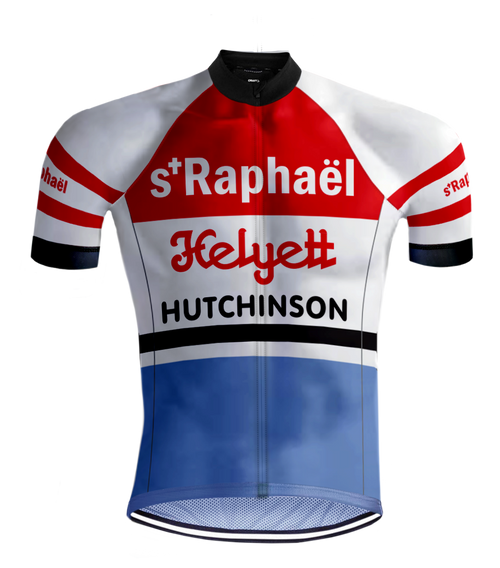 Retro cycling jersey Saint-Raphael - 1962-1964
A beautiful aerodynamic replica of the jersey of the French professional cycling team Saint-Raphaël. A slim-fit racing jersey of high quality with excellent wearing comfort.
Saint-Raphaël had several well-known co-sponsors throughout its existence from 1962-1694: Geminiani (bicycle brand of rider/team leader Raphaël Geminiani), Dunlop, Helyett, Hutchinson and Gitane. In 1962 the cycling team was known as Saint-Raphael-Geminiani-Hutchinson. In 1963 it was Saint-Raphael - Gitane - Geminiani and in 1964 Saint-Raphael - Gitane - Dunlop. Some of the legendary cyclists who have served with Saint-Raphael are Jacques Anquetil, Rudi Altig, Jean Stablinski and Raphaël Geminiani.
Most of the cyclists in the 1962 team were of course French, including French cycling great Jacques Anquetil. This French rider won the Tour de France no less than five times, of which three times in the cycling jersey of Saint Raphaël. This was in 1962, 1963 and 1964. He also won the Giro d'Italia and the Vuelta.
Jacques Anquetil - Saint-Raphael-Helyett-Hutchinson - 1962
In the team were also cyclists from other European countries. Like from the Netherlands: Jo De Roo, Ab Geldermans and Michel Stolker. There were also the British Brian Robinson, René Binggeli from Switzerland and the Belgian Marcel Janssens. The most famous non-French rider was the German Rudi Altig. He won the 1962 Tour of Spain and the Tour de France points classification and in 1964 the Flemish 'High Mass', the Tour of Flanders. The team leader was the legendary French cyclist Raphaël Géminiani.
Rudi Altig - winner of the Tour of Flanders 1964
The RedTed Retro collection - Sport Fashion with a hug
Wide elastic / silicone band on the sleeve
Wide elastic / silicone band at the bottom of the front
Narrow elastic / silicone band at the bottom of the back
Polyester with spherical micro-hole pattern (breathable)
Finished with flat seams (firm and no chafing)
Long and durable hidden YKK zipper
3 spacious back pockets closed by an elastic band
Aerodynamic / slim fit
Italian size from XS to 5XL (choose 1 size larger than your usual size)
Pay attention! Please choose a size larger than your usual clothing size. See size chart for measurements.