---
---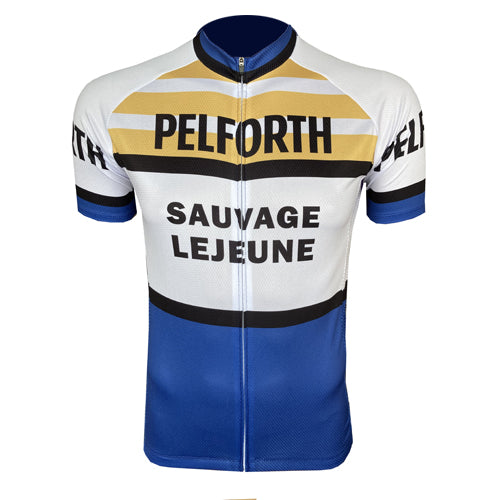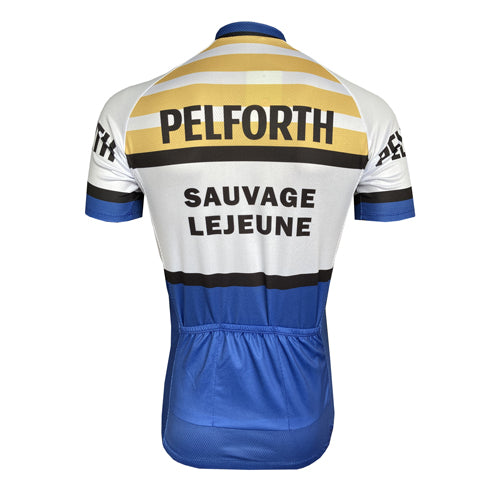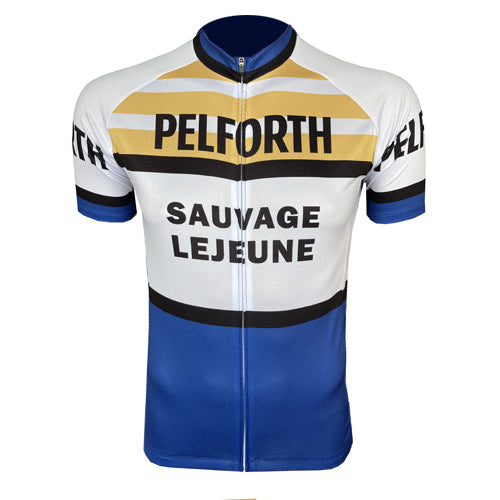 Retro Cycling Jersey Pelforth - Blue/White
Order now this beautiful replica Pelforth cycling jersey for an unbeatable price. This comfortable cycling jersey is a replica of the jersey of the French professional cycling team Pelforth-Sauvage-Lejeune from 1960 to 1968.
The main sponsor was the French beer brand Pelforth from the northern French city Lille. The most famous cyclist is the Dutchman Jan Janssen, the "bebrilde Nootdorper" or "le professeur aux lunettes". Jan Janssen rode professionally from 1962 to 1972 and won the Tour de France in 1968.
In 1968 Jan Janssen was the first Dutchman to win the Tour de France. He beat Belgian rider Herman van Springel on the final day with a 38-second lead.
Please note! Is slightly smaller. When in doubt between two sizes, it is best to choose the larger size. See size chart for measurements.