---
---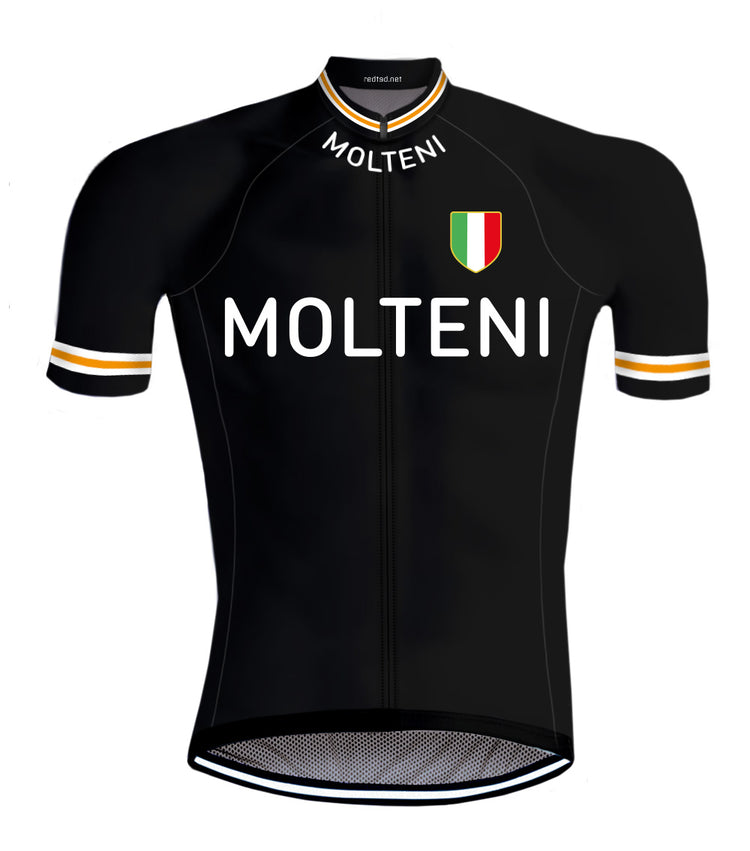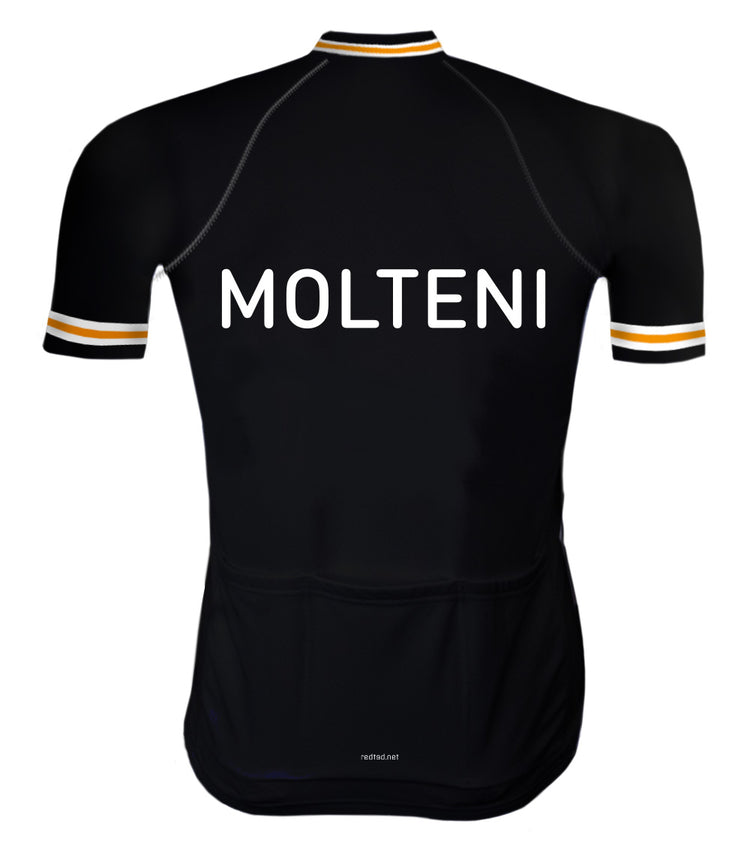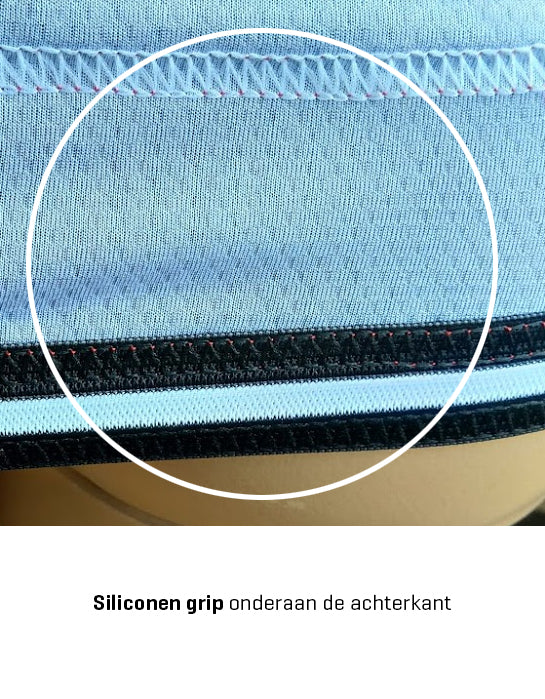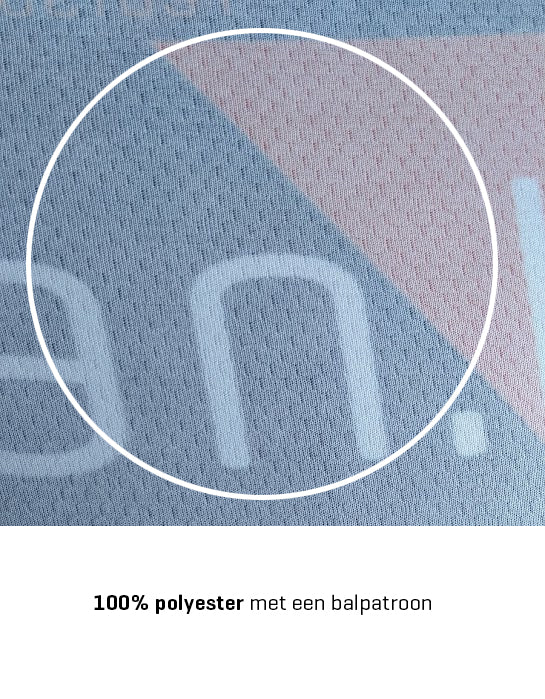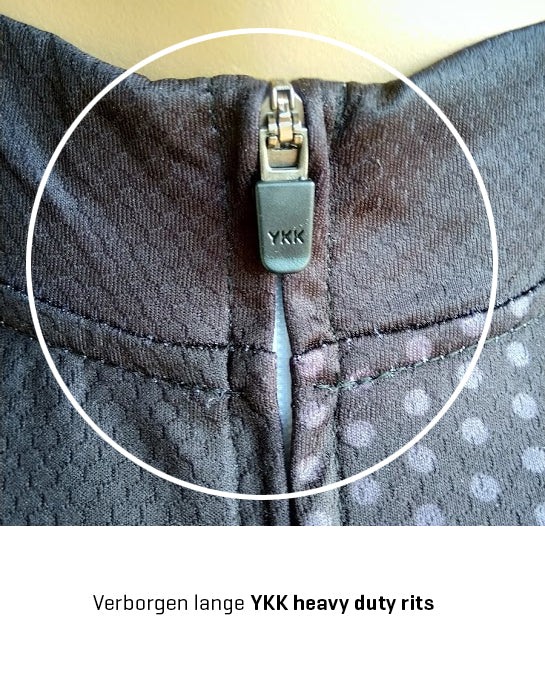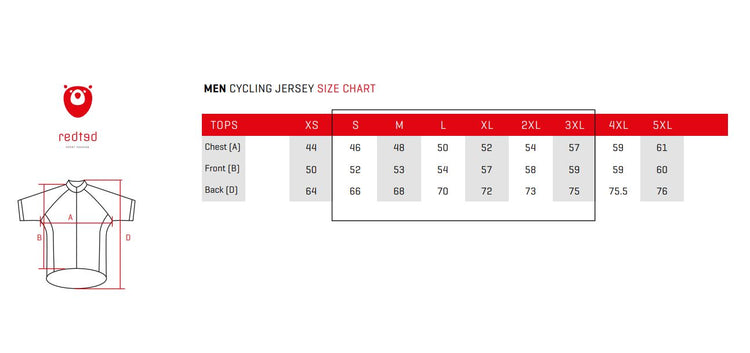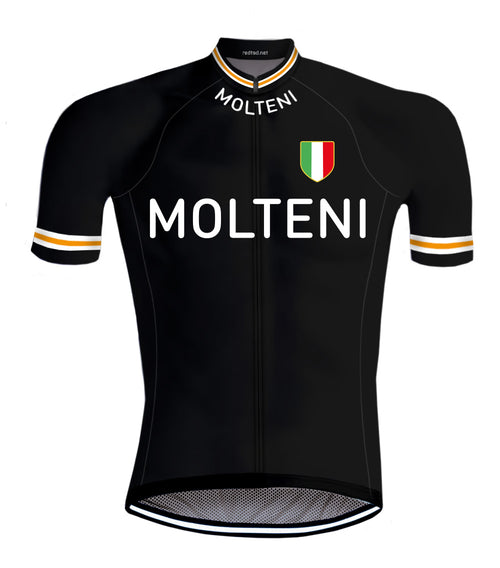 Retro Radtrikot Molteni Schwarz - 1958-1976
A RedTed replica of the black cycling jersey from Molteni. This comfortable cycling shirt is a replica of the jersey of the Italian professional cycling team Molteni from the period 1958-1976. This cycling jersey is from the Merckx period (1971-1976).
Molteni was a former Italian cycling team, which was active from 1958 until the end of 1976. Molteni was a salami producer based in Arcore, in the region of Milan. Molteni won 663 stages as a cycling team. Many of these stage wins were credited to Molteni's most famous cyclist: Eddy Merckx. This Belgian rider won both the Tour de France and the Giro d'Italia five times.
There were many famous cyclists in this team such as the Italians Gianni Molta, Michele Dancelli, Marino Basso, the Swiss René Binggeli, the Luxembourg Edy Schütz and the German Rudi Altig. From 1971-1976, the Molteni team was built around its leader Eddy "the Cannibal" Merckx. In this Merckx period the team consisted of a mix of Belgian and Italian riders. The Belgian riders included Joseph Bruyère, Jef de Schoenmaecke, Frans Mintjens, Jos Spruyt, Jos Huysmans and Vic van Schil. Superman was 1971 and 1972 "Monsieur Bordeaux-Paris" Herman van Springel. In the Merckx period the team consisted almost exclusively of Belgian riders, in 1974 the Italian Molteni team consisted of only Belgian riders. There were two Dutch riders for Eddy, in the first year in 1971 it was Rini Wagtmans and in the last year (1976) Cees Bal. Two well-known Italian cyclists who were part of this cycling team were Gianni Motta and Marino Basso. These Italian cyclists had respectively 48 and 34 stage wins to their name. In 1976 Molteni stopped sponsoring the cycling team definitively.
The RedTed Retro collection - Sport Fashion with a hug
Wide elastic / silicone band on the sleeve
Wide elastic / silicone band at the bottom of the front
Narrow elastic / silicone band at the bottom of the back
Polyester with spherical micro-hole pattern (breathable)
Finished with flat seams (firm and no chafing)
Long and durable hidden YKK zipper
3 spacious back pockets closed by an elastic band
Aerodynamic / slim fit
Italian size from XS to 5XL (choose 1 size larger than your usual size)
Pay attention! Italian sizing - choose one size larger than your normal clothing size
Also available as a fleece cycling jacket and a cycling outfit!