---
---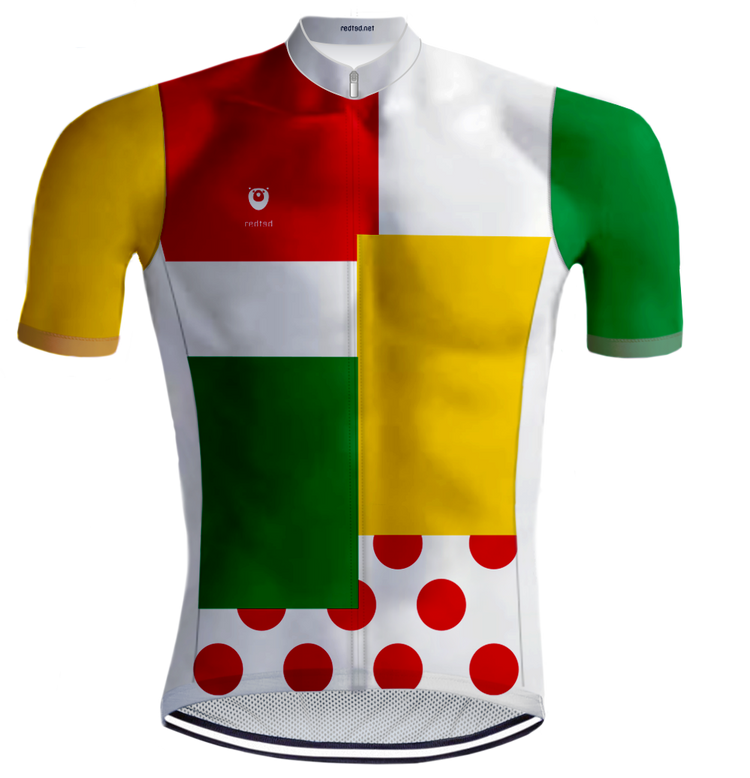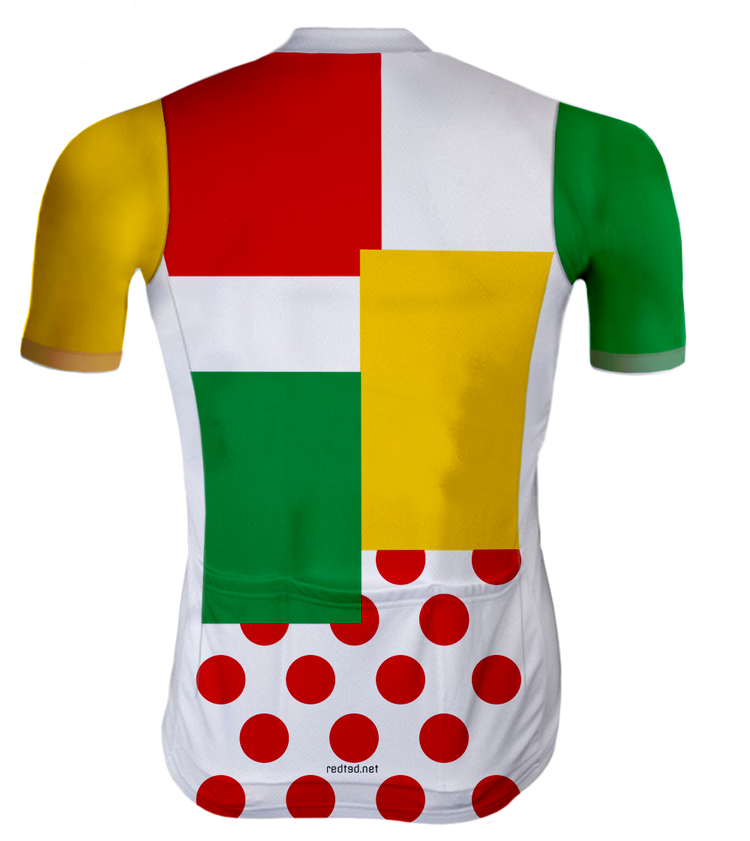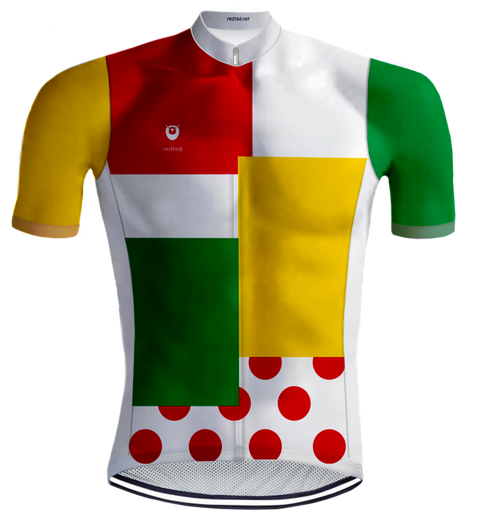 Retro Cycling Combination Jersey Tour de France - REDTED
The vanished combination jersey is back! The combined jersey was the jersey worn by the leader of the combination classification in the Tour de France cycling race. The combined classification was introduced in 1968 in the Tour de France and was based on the ranking of all other classifications.
The predecessor was initially the white jersey, but from 1975 this became the jersey for the best young rider. From 1985 to 1989 the combined jersey was awarded. A striking jersey that was made up of the different jerseys - a patch of yellow jersey, a patch of green jersey, a patch of polka dot jersey and a piece of - the also vanished - red jersey. The combination classification was based on the ranking of a rider in all other classifications: thus the yellow jersey, green jersey, the polka dot jersey (and the red jersey between 1983 and 1989). So the most all-round rider received the combined jersey. Only the really great riders were able to win the all-round classification.
Lemond, Rooks, Bernard - winners Combined Jersey
Attention! Fits slightly smaller. When in doubt between two sizes, it is best to choose the larger size. See size chart for measures.