---
---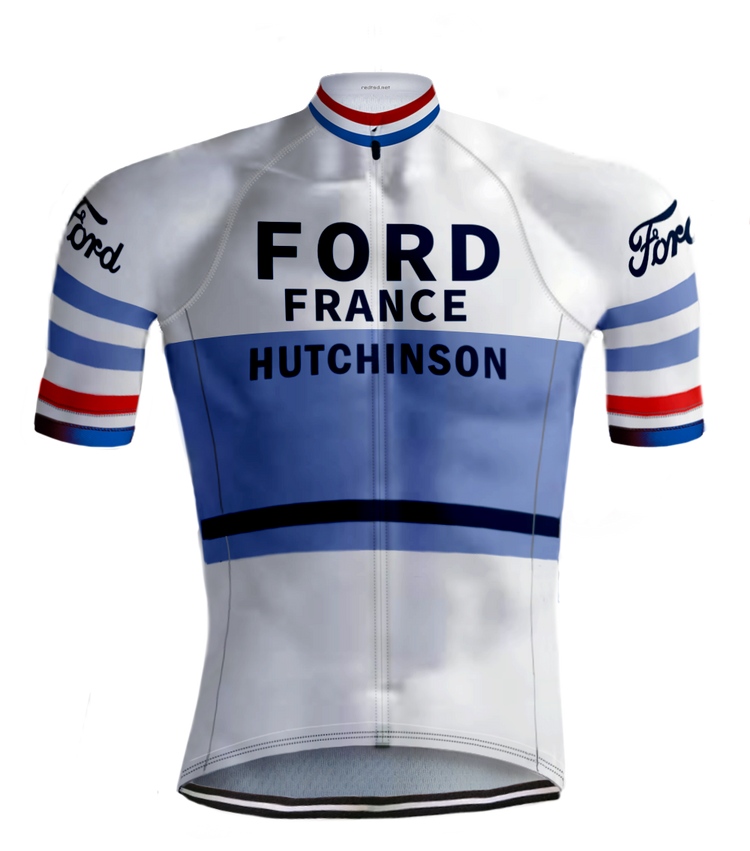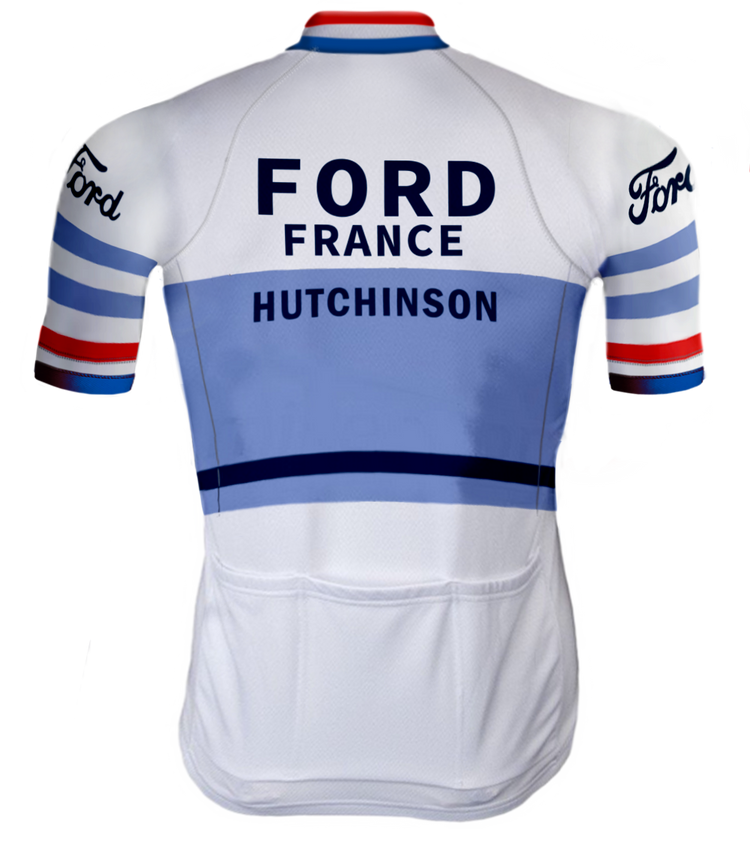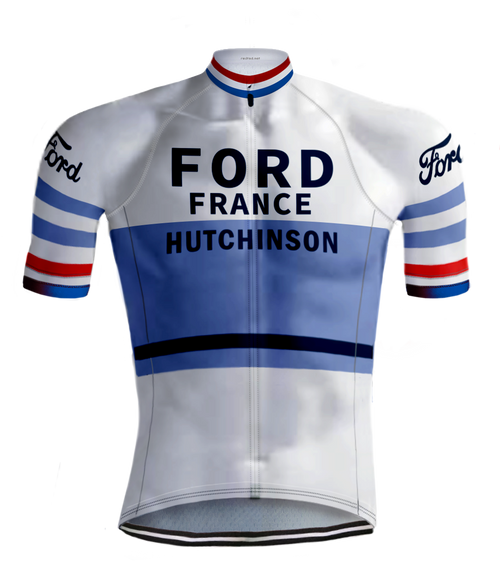 Retro cycling jersey Ford France - REDTED
Wear this beautiful Ford France-Hutchinson cycling jersey - a replica of the jersey in which Jacques Anquetil used to cycle. A high quality shirt from the RedTed Performance series. The Ford France cycling team has the same roots as the French teams Saint-Raphaël and Helyett.
The legendary French cyclist Jacques Anquetil - who in his rich cycling career took five victories in the Tour de France - rode in the Ford France team. The 1966 Ford France team consisted of 12 French riders, including Jacques Eugene Ernest Anquetil, Lucien Aimar, Jean Stablinski and Paul Lemeteyer. There were also 3 Dutch riders: Cees Lute, Jan Hugens and the - in that year very successful - Arie Den Hartog. These well-known riders also rode for Ford France: Vin Denson from Great Britain, Heinz Läuppi from Switzerland, Julio Jiménez from Spain and Bernard Van De Kerckhove from Belgium.
Jacques Anquetil - Ford France

An overview of some great victories by the Ford France cycling team:
1966 Final classification Paris-Nice - Jacques Anquetil
1966 Amstel Gold Race - Jean Stablinski
1966 Tour de France final classification - Lucien Aimar
1966 Tour de France mountain classification - Julio Jiménez
1966 French National Championship - Jean-Claude Theillière
1966 Final Classification Volta a Catalunya - Arie Den Hartog
The RedTed Retro Collection - Sport Fashion with a Hug
Wide elastic / silicone band on sleeve
Wide elastic / silicone band at bottom front
Narrow elastic / silicone band at the bottom of the back
Polyester with spherical micro-hole pattern (breathable)
Finished with flat seams (firm and no irritation)
Long and durable hidden YKK-zipper
3 large back pockets closed by an elastic band
Aerodynamic / slim-fit fit
Italian size from XS to 5XL (choose 1 size bigger than your usual size)
Please note! Italian sizing - please choose one size bigger than your usual clothing size. See size chart for measurements.