---
---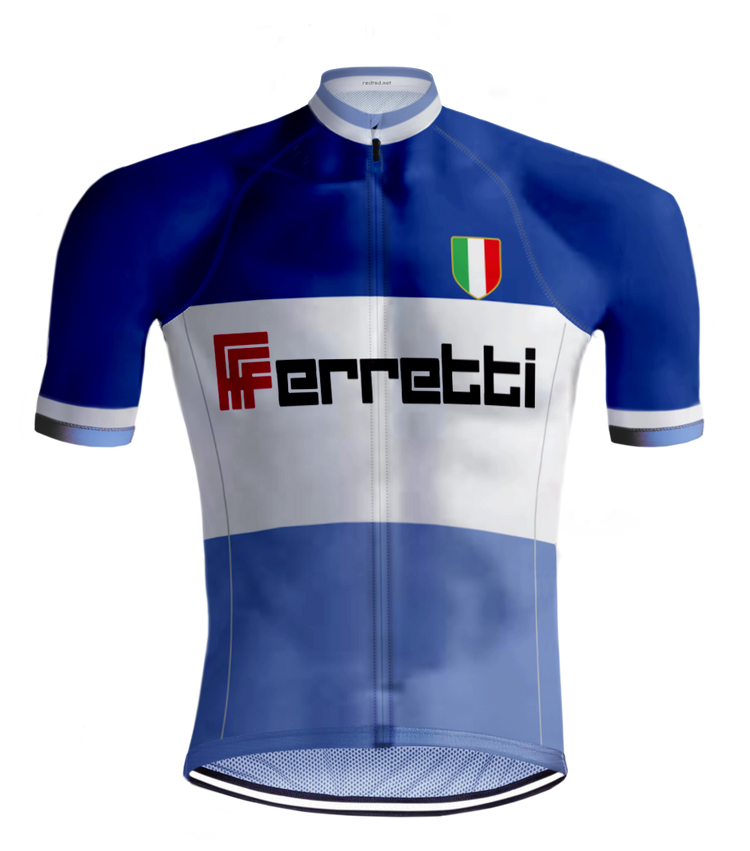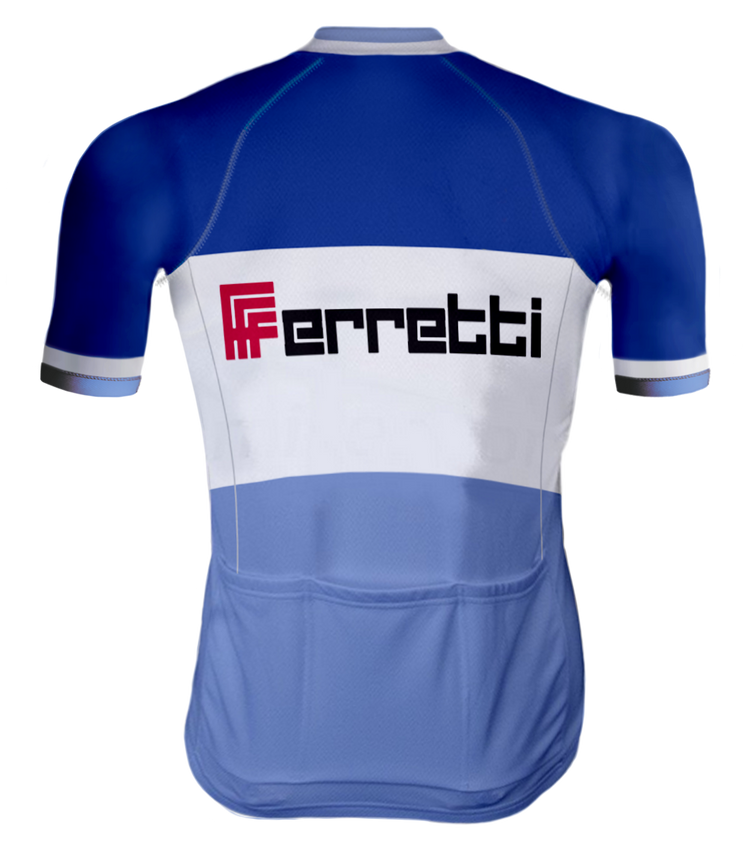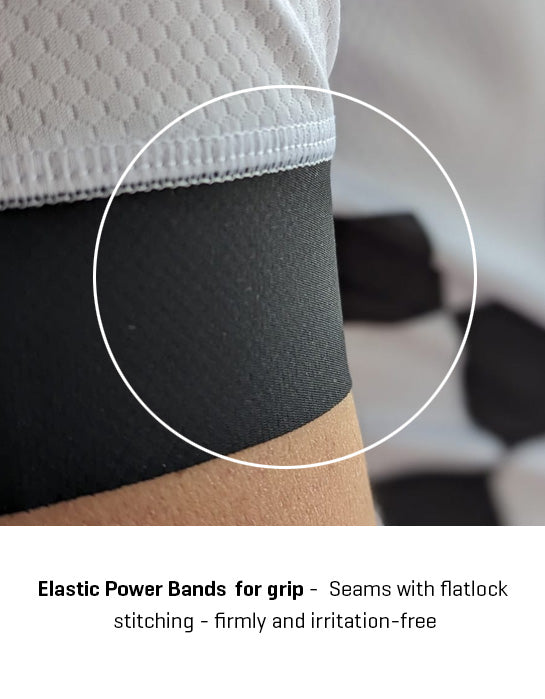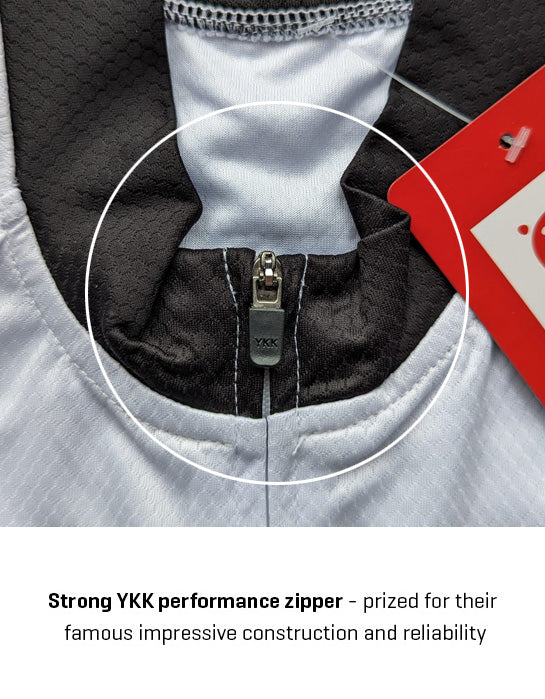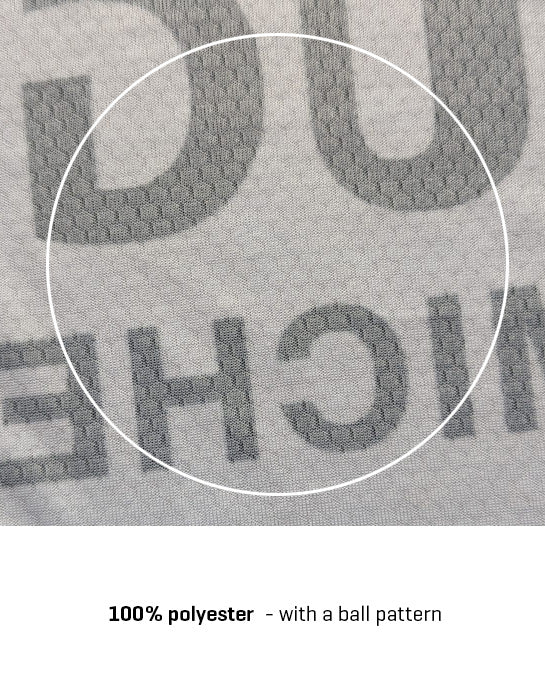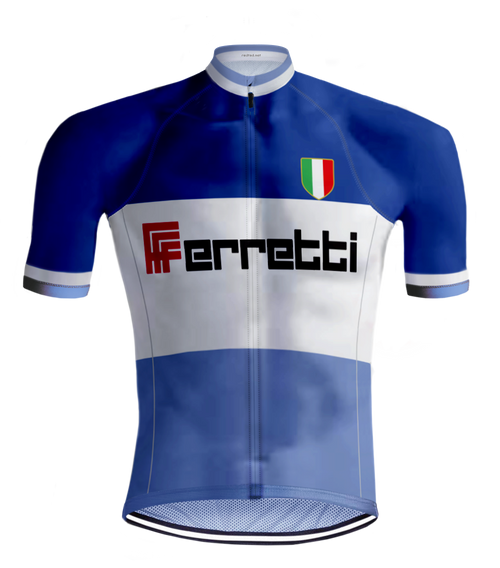 Retro Cycling Shirt Ferretti - REDTED
Order this beautiful replica Ferretti cycling jersey now for an unbeatable price. This comfortable cycling jersey is a replica of the jersey of the Italian professional cycling team Ferretti from 1969 - 1972. A replica cycling jersey with a historic look and modern wearing comfort.
Ferretti was a professional cycling team from Italy. Ferretti started in 1969 and was based in Capannoli. The main sponsor of the cycling team was the "Ferretti kitchen company". In their first year, the team won 6 victories. Half of which are on the name of Albert Van Vlierberghe . In 1970 the Swedish Pettersson brothers joined the team. The best known of the 4, Gösta Pettersson , won the Tour of Italy in 1971. Ferretti quit in 1972.

Sture Pettersson with his brothers
Note! Slightly smaller. When in doubt between two sizes, it is best to choose the largest size. See size chart for dimensions.