---
---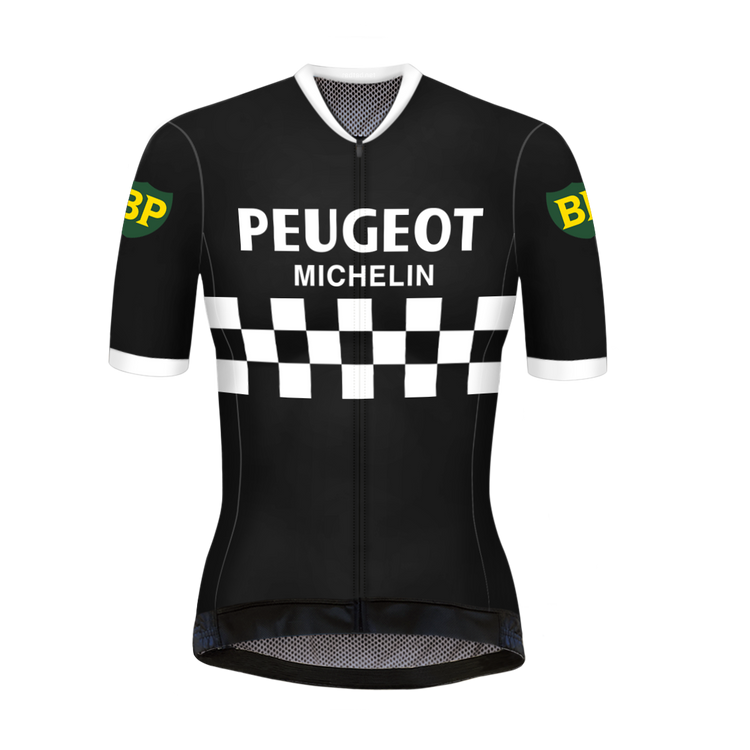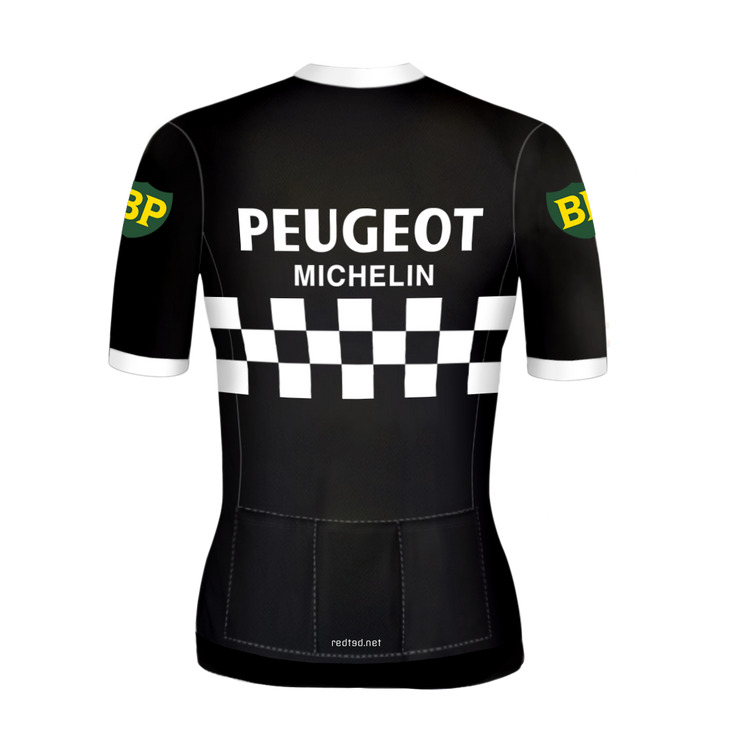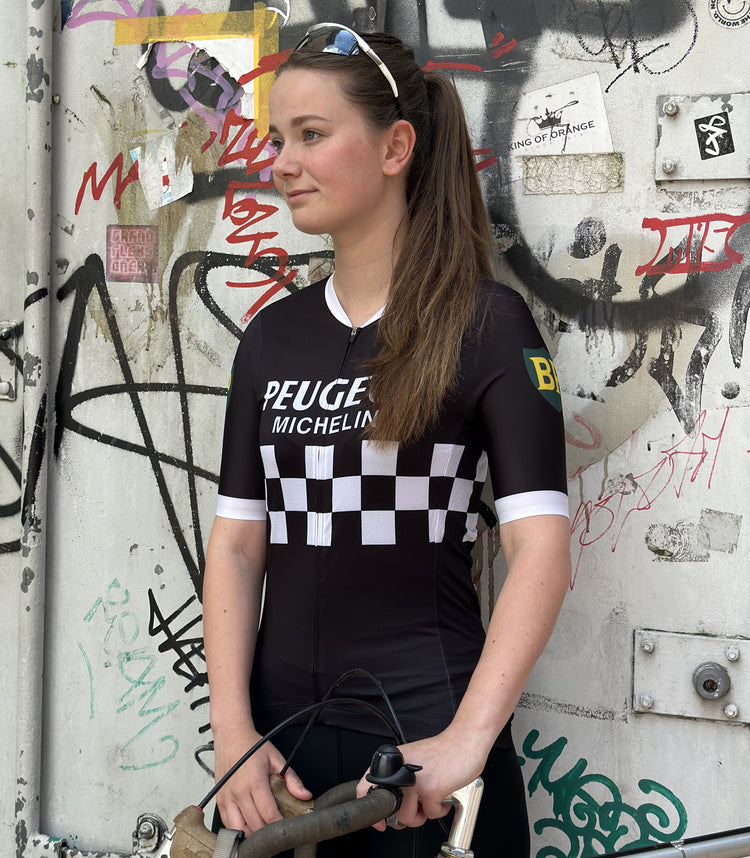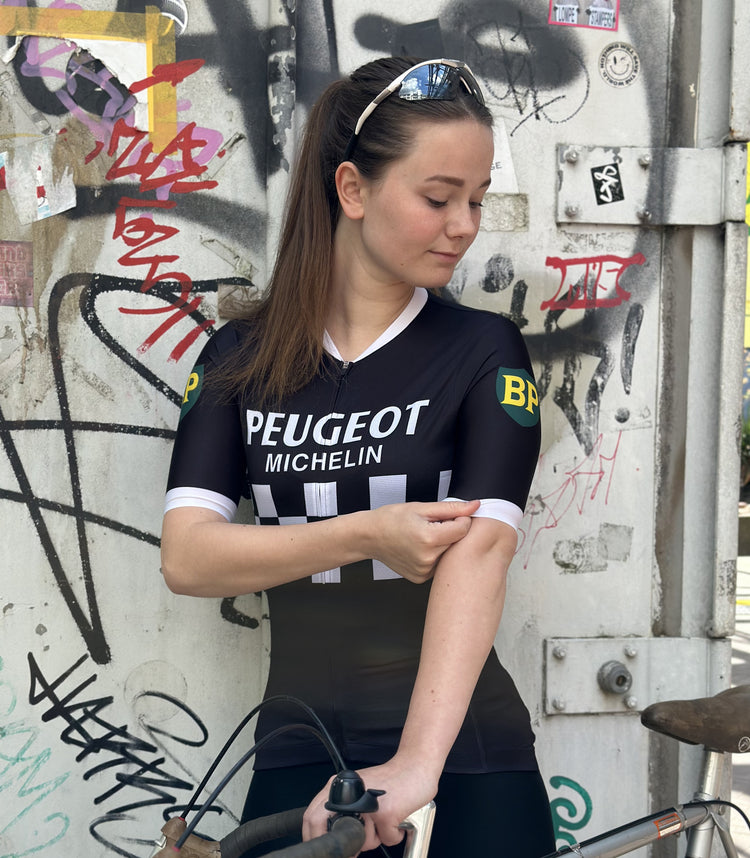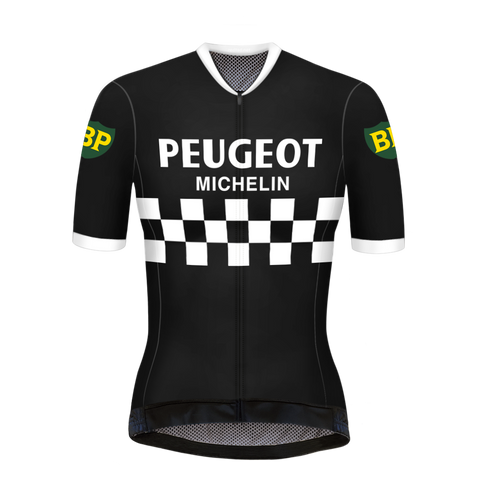 Retro Women's Cycling Jersey Peugeot White - 1965-1975
Cycle in this iconic Peugeot retro race jersey, a comfortable replica of the 1965-1975 Peugeot-BP-Michelin team jersey. RedTed's high-quality slim-fit shirt combines historic appeal with modern comfort. Peugeot has a rich history in cycling, with their involvement as a sponsor dating back to 1896. They were considered one of the most successful sponsors in professional cycling until their active involvement ended in 1986.
Bernard Thévent in the 1977 Tour de France
Famous cyclists on the Peugeot-BP-Michelin team include Eddy Merckx (1966-1967) and Walter Godefroot of Belgium, Tom Simpson of the United Kingdom (✞1967 Mont Ventoux) and several French riders such as Bernard Thévenet, the 1975 and 1977 Tour de France winner, Rene Pingeon and Raymond Delisle.
Peugeot-Esso-Michelin cycling team - 1976

RedTed Women Retro-collection - Sport fashion with a hug
Performance women's cycling shirts of the highest quality and with a perfect fit
Lightweight fabric consists of 90% polyester and 10% spandex with a pattern of breathable micro holes
The elastic, soft skin-friendly fabric has a high moisture absorption and quick-drying function
The flexible slim-fit design for women, together with the seamless, elasticated sleeves, ensures a perfect fit and high wearing comfort
In line with the latest trend in women's cycling shirts; a slightly shorter design make your legs look longer.
The three back pockets on your back feature a closing reinforced elastic band
The wide silicone grip at the back, together with the elastic band with silicone grip at the back, ensure that the cycling shirt stays perfectly in place while cycling
Hidden YKK quality full-length zip
The design of this RedTed Retro series is based on historic cycling teams