---
---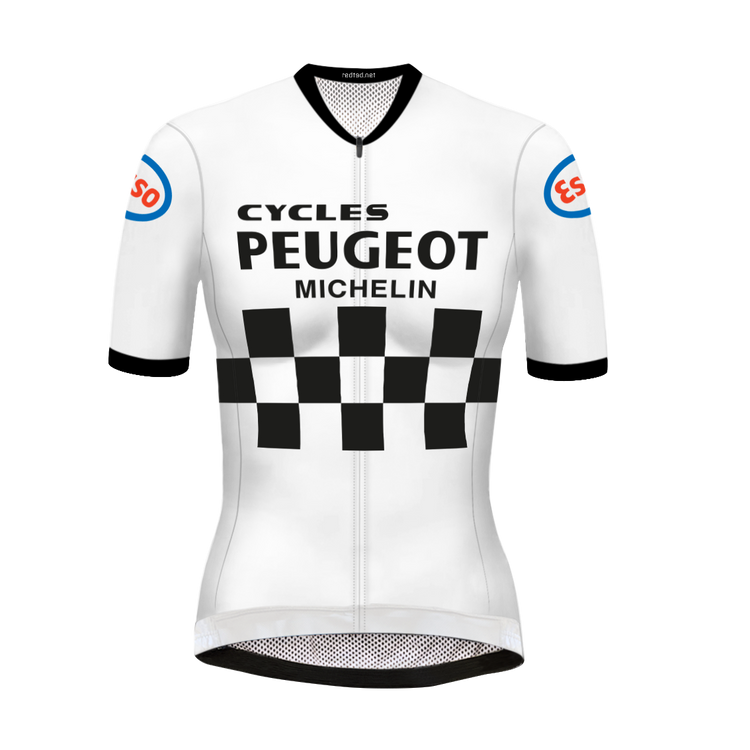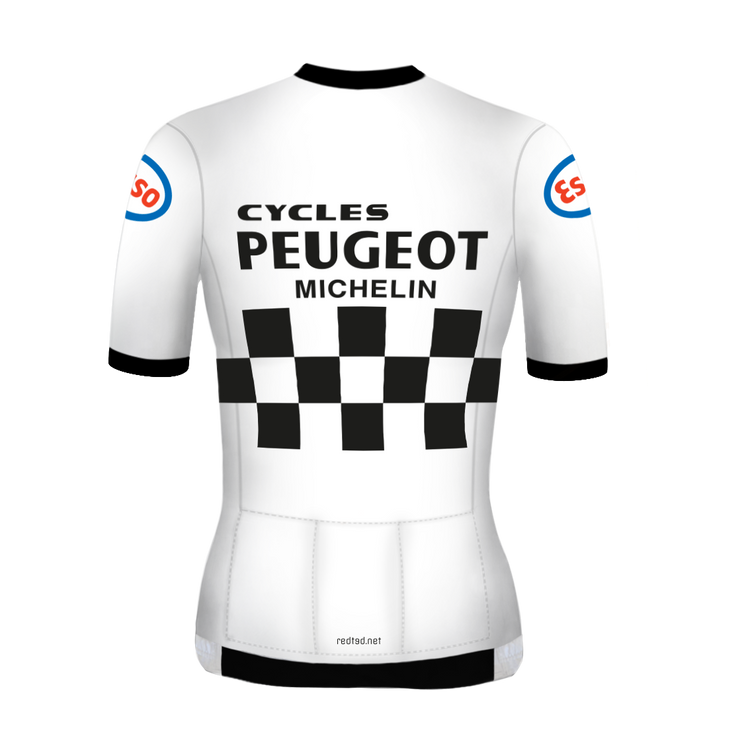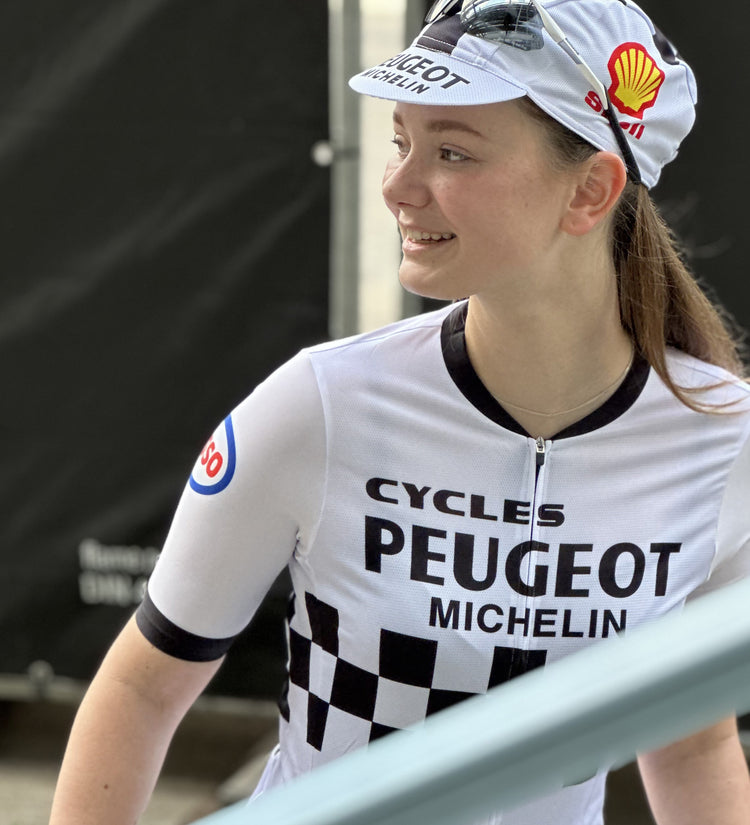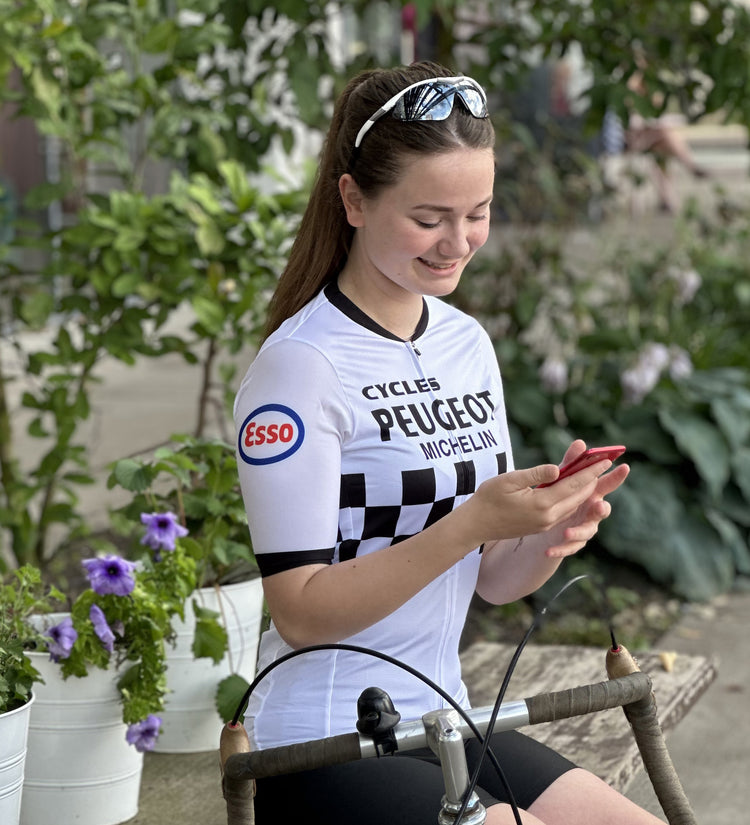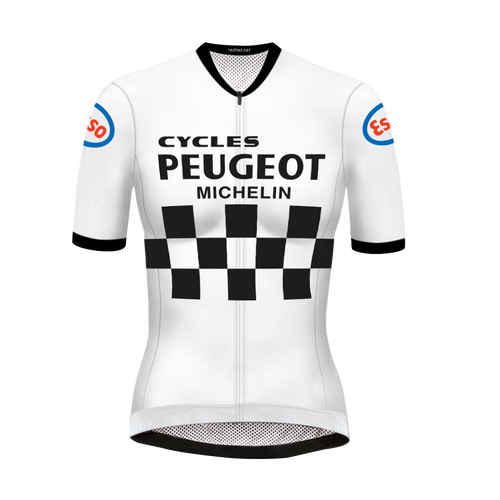 Peugeot Retro Cycling Jersey - 1976-1981
Cycle in the iconic Peugeot retro race jersey, a comfortable replica of the 1976-1981 Peugeot-Esso-Michelin team jersey. This high-quality slim-fit shirt from RedTed offers both historic appeal and modern comfort. Peugeot's rich history in cycling began in 1882, when they began making bicycles as Cycles Peugeot. Starting in 1901, Peugeot sponsored cycling teams, with successes such as Louis Trousselier's Tour de France victory in 1905.
Peugeot-Esso-Michelin cycling team - 1976
Until 1986, Peugeot was a prominent name in professional cycling, with famous riders such as Hennie Kuiper, Bernard Thévenet and others proudly wearing the Peugeot cycling shirt. This black and white checkered cycling shirt, a replica of the historic shirt from the late 1970s, combines nostalgia with contemporary quality and wearing comfort.
RedTed Retro Women Collection - Sport fashion with a hug
Performance women's cycling shirts of the highest quality and with a perfect fit
Lightweight fabric consists of 90% polyester and 10% spandex with a pattern of breathable micro holes
The elastic, soft skin-friendly fabric has a high moisture absorption and quick-drying function
The flexible slim-fit design for women, together with the seamless, elasticated sleeves, ensures a perfect fit and high wearing comfort
In line with the latest trend in women's cycling shirts; a slightly shorter design make your legs look longer.
The three back pockets on your back feature a closing reinforced elastic band
The wide silicone grip at the back, together with the elastic band with silicone grip at the back, ensure that the cycling shirt stays perfectly in place while cycling
Hidden YKK quality full-length zip
The design of this RedTed Retro series is based on historic cycling teams