---
---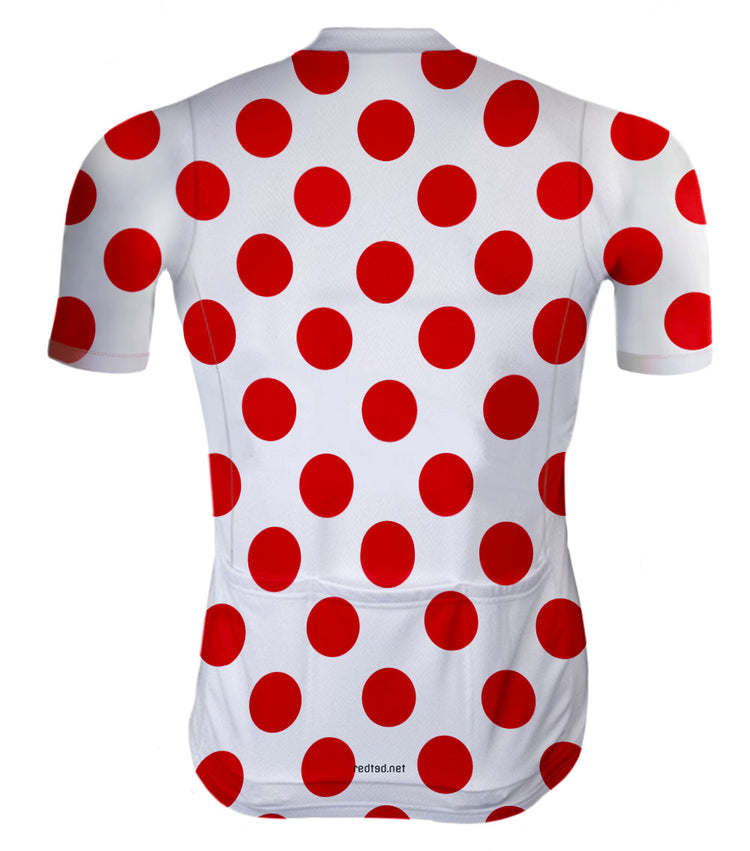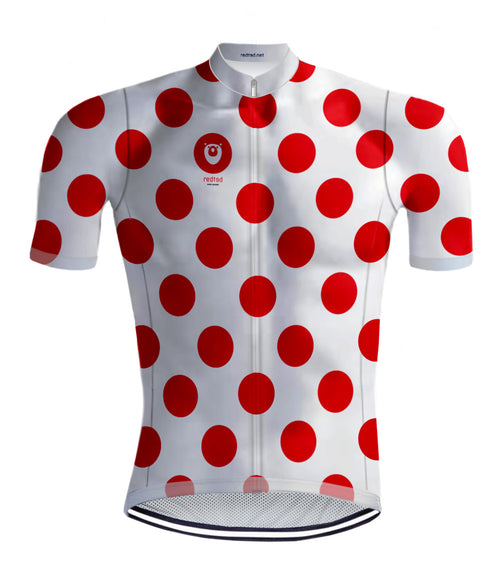 The polka dot jersey for the Mountain Kings - REDTED
Since 1975, the leader of the mountain classification in the Tour de France is rewarded with the polka dot jersey. Joop Zoetemelk was the first rider to wear it in 1975. However, the real king of the mountains in 1975 was Lucien van Impe. The 'Little one of Mere' is the greatest 'retro' king of the mountains of the Tour, because he won this jersey six times. In doing so, he equalled the Spaniard Federico Bahamontes. We should also mention the French rider Richard Virenque. This 'Richard the Lionheart' was the mountain king of the Tour de France for seven times. So his house must be packed with polka dot jerseys.
Lucien Van Impe & Richard Virenque
This very striking, clownish jersey was created by sports journalist and Tour boss Félix Lévitan. With this striking jersey, Félix wanted to honour the French cyclist Henri Lemoine. Henri Lemoine (1909-1991) was a modest man and a great cyclist with the nickname 'Petits pois'. But Henri Lemoine had the idea of the polkadot jersey from somewhere else. If you want to know where the polka dot jersey really comes from - read our blog.

Henri 'Petits pois' Lemoine with his pacesetter Leon Vanderstoyft.

With the RedTed replica of the polka dot jersey, we honour all mountain goats who have the strength and courage to take on the mountains. With this tightly cut RedTed polka dot jersey around your shoulders, you'll feel like a real mountain king and will ride uphill just a little bit easier.
The RedTed Retro collection - Sport fashion with a hug
Wide elastic / silicone band on the sleeve
Wide elastic / silicone band at the bottom of the front
Narrow elastic / silicone band at the bottom of the back
Polyester with spherical micro-hole pattern (breathable)
Finished with flat seams (firm and no irritation)
Long and durable hidden YKK zipper
3 spacious back pockets closed by an elastic band
Aerodynamic / slim fit
Italian size from XS to 5XL (choose 1 size larger than your usual size)
Attention! Italian sizes - choose one size bigger than your normal dress size.