---
---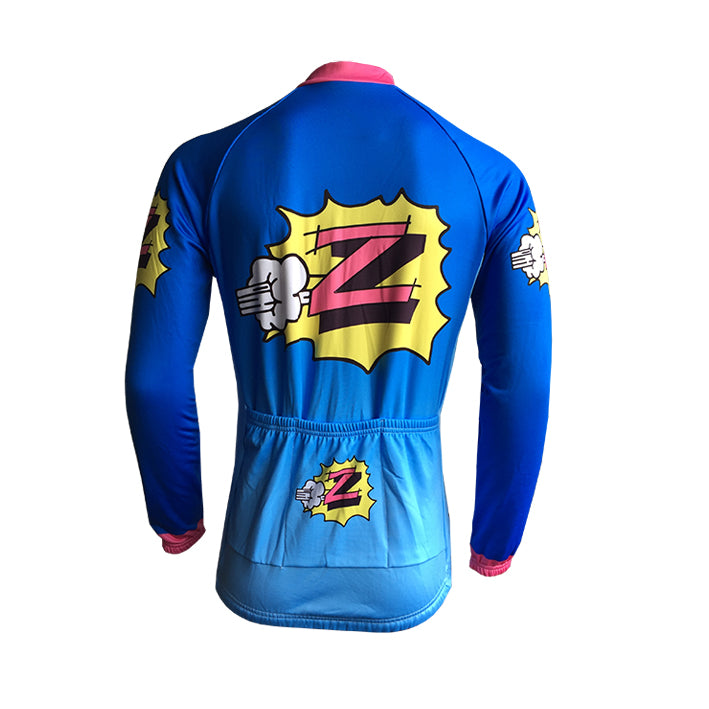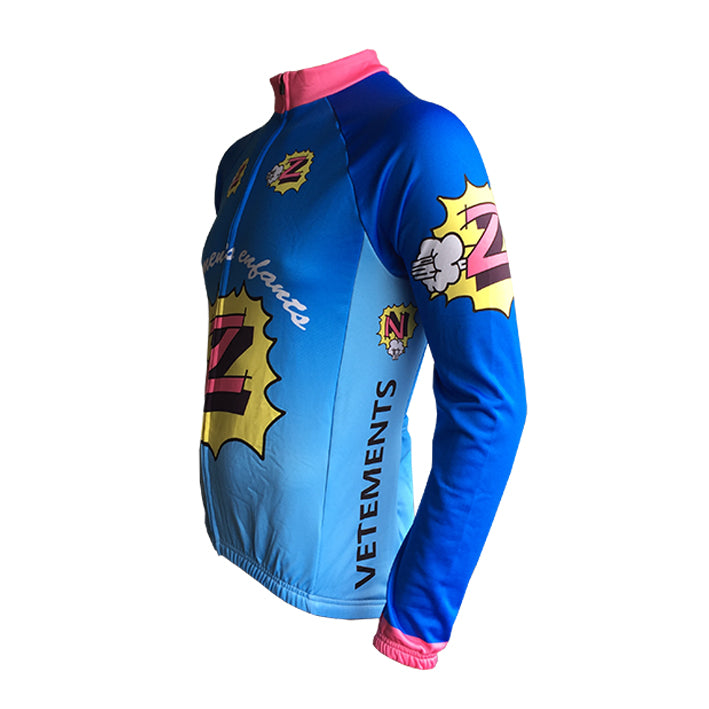 Retro Cycling Winterjacket (fleece) Z-Peugeot - Multicoloured
Order this beautiful replica cycling jacket (fleece) from Z-Peugeot for a nice price. This comfortable cycling jacket (fleece) is a replica of the shirt of the French professional cycling team Z-Peugeot from the years 1990-1991. Replica cycling jacket with a historic look and modern comfort.
Equipe Cycliste Z is a former French cycling team that was active in the peloton from 1987 to 1992. Z, a brand for children's clothing and children's clothing stores, was the main sponsor of this cycling team. Co-sponsor at the time was Cycles Peugeot, hence the name Z-Peugeot. Z is a continuation of the former Peugeot team and goes back in fact to 1901. The best known rider for Z-Peugeot was the American Greg LeMond. In 1990 LeMond won the Tour de France for Z as well. Roger Legeay was the sports director of the team. When Legeay made the switch to the Gan cycling team in 1992, he took many of Z's riders with him (including Greg LeMond). Partly because of this abandonment Z-team ceased to exist in 1992.
Z-Peugeot cycling team in 1987
Attention: It's a bit smaller. When in doubt between two sizes, choose the largest size. See size chart for dimensions.