---
---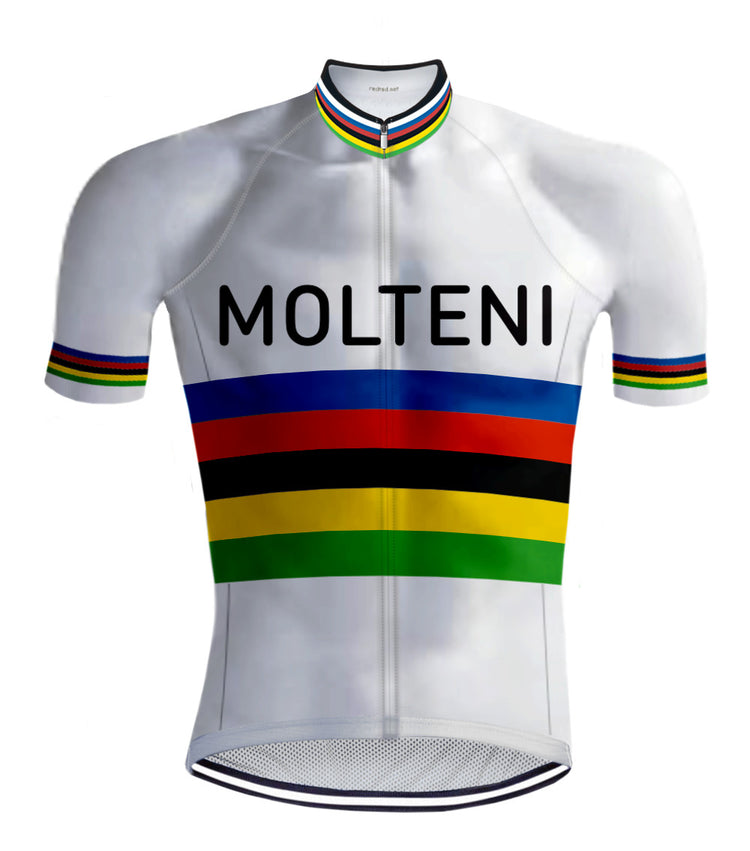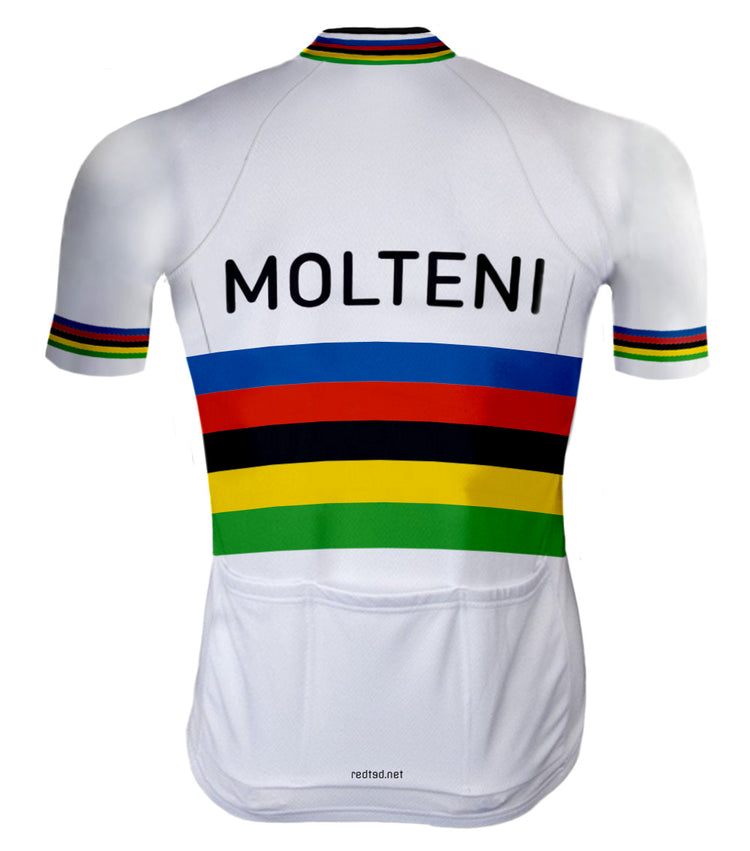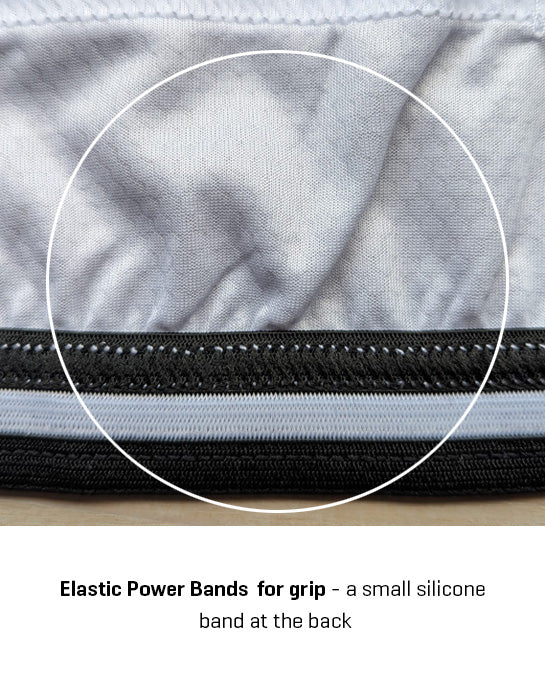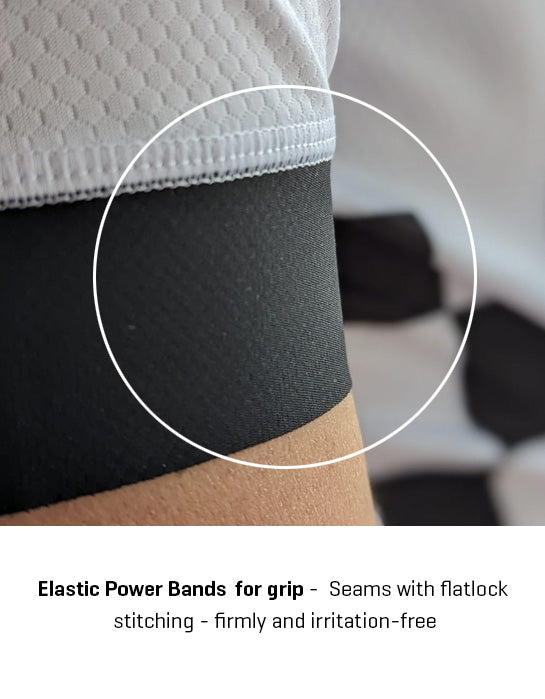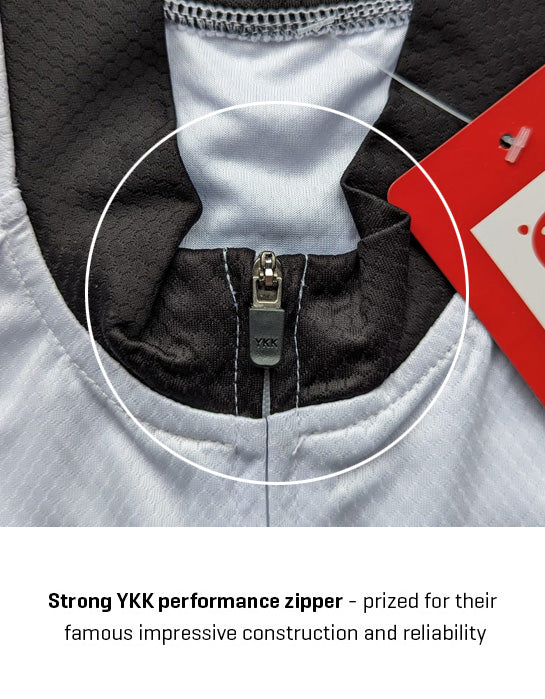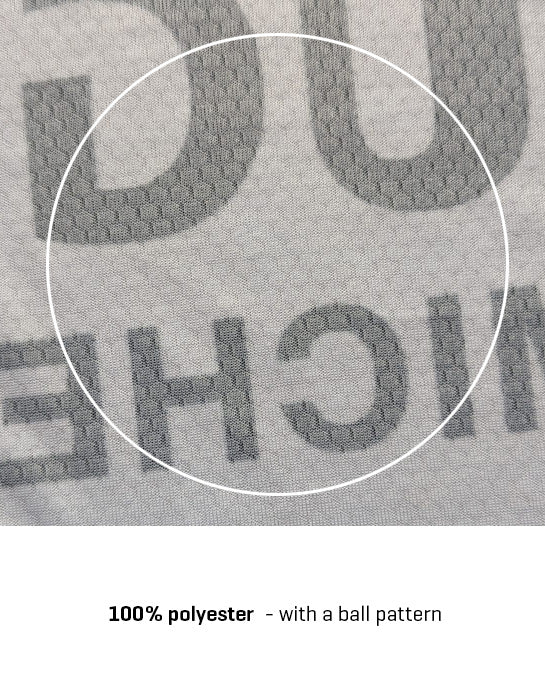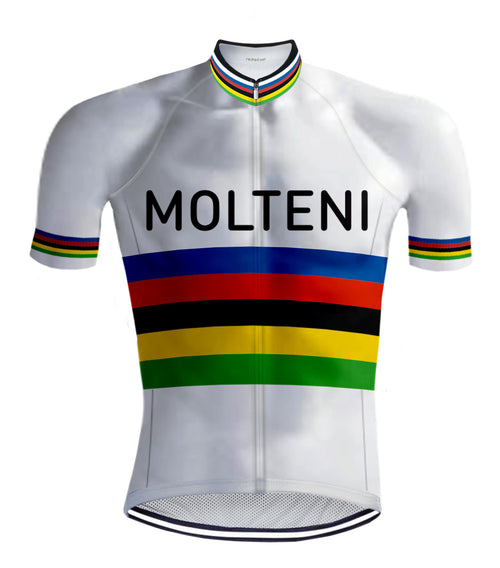 Retro Cycling Jersey Molteni Rainbow - 1971 and 1974 - REDTED
A RedTed replica of the rainbow cycling jersey from Molteni. This comfortable cycling jersey is a replica of the rainbow jersey of the Italian professional cycling team Molteni from 1971 and 1974. This jersey is specifically from the Merckx period (1971-1976).
Molteni was a former Italian cycling team that was active from 1958 until the end of 1976. Molteni was a salami producer based in the town of Arcore, in the region of Milan. The team won 663 stages.
With the Molteni World Champion jersey from 1971 and 1974, cycling is suddenly a lot easier. The rainbow jersey has been awarded to world champions since 1927. It is a white jersey with the rainbow stripes: blue, red, black, yellow and green. These colours stand - like the rings of the Olympics - for the five continents Europe, Asia, Africa, Oceania and America. Alfredo Binda was the first to wear the rainbow jersey as world champion in 1927. And in 1958, the first woman to wear the rainbow jersey was Elsy Jacobs from Luxembourg.
This rainbow jersey by RedTed is a replica of the rainbow jersey worn by Eddy Merckx as cycling world champion in 1971 and 1974. Baron Merckx won a total of four world championships; in 1964 he won the world championship among amateurs and among the professionals he became world champion three times (1967, 1971, 1974).
Eddy Merckx in the rainbow jersey of Molteni
The RedTed Retro collection - Sport fashion with a hug
Wide elastic / silicone band on the sleeve
Wide elastic / silicone band at the bottom of the front
Narrow elastic / silicone band at the bottom of the back
Polyester with spherical micro-hole pattern (breathable)
Finished with flat seams (firm and no irritation)
Long and durable hidden YKK zipper
3 spacious back pockets closed by an elastic band
Aerodynamic / slim fit
Italian size from XS to 5XL (choose 1 size larger than your usual size)
Please note! Italian sizes - choose one size bigger than your normal clothing size