---
---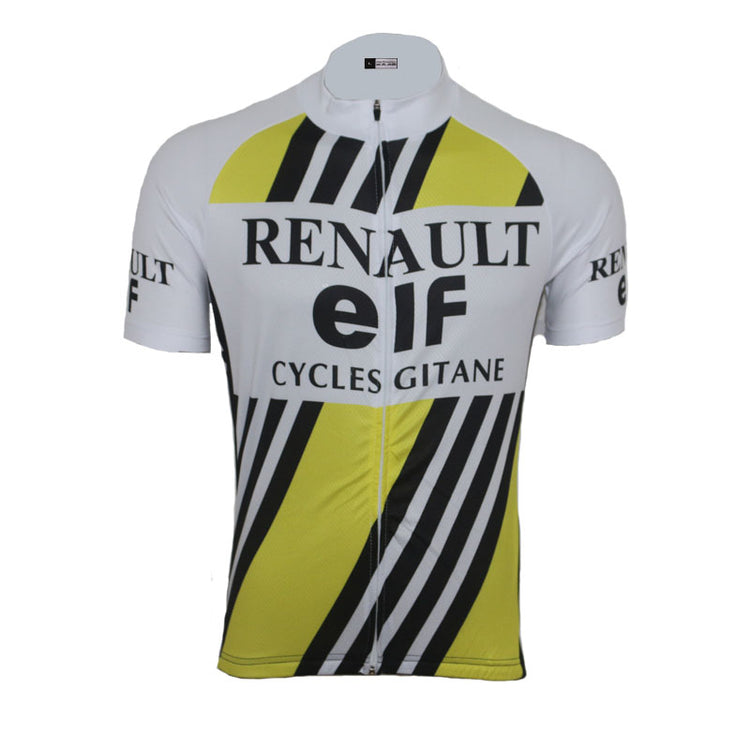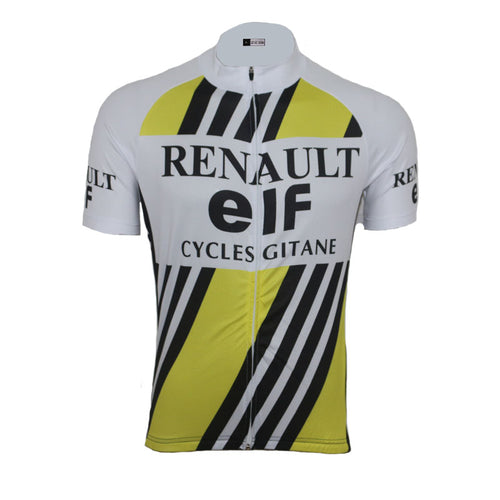 Retro Cycling Jersey Renault- White/Black/Yellow
Order this beautiful replica cycling shirt from Renault now for an unbeatable price. This comfortable cycling shirt is a replica of the shirt of the French professional cycling team Renault from the period 1981 to 1985.
Renault was a French cycling team that was founded in 1978 and was dissolved in 1985 because Renault stopped sponsoring the team. With Renault as its sponsor, the cycling team was the successor of the merger team Gitane-Campagnolo in 1978. When Renault left as a sponsor in 1985, the name changed to Système U, the new sponsor. The best-known cyclist who worked for Renault was Bernard Hinault, who played for Renault from 1981 to 1985. Bernard Hinault won just about all the major races.
The French Renault-Elf team dominated the cycling world from 1981 to 1985 with four victories in the Tour de France. The team's most successful riders were Bernard Hinault and Laurent Fignon.
Attention: It's a bit smaller. When in doubt between two sizes, choose the largest size. See size chart for dimensions.